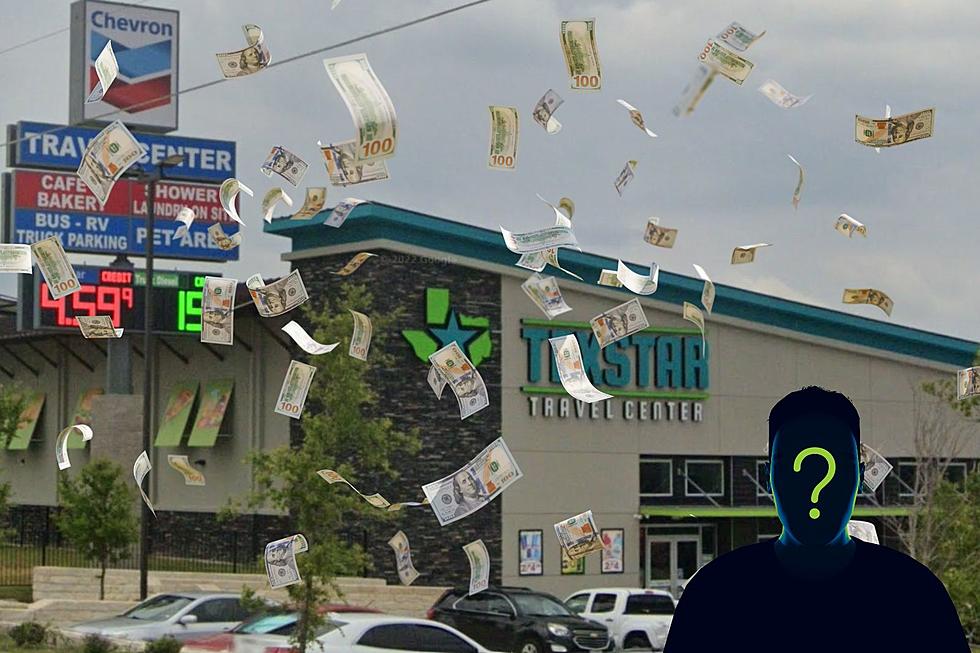 JACKPOT! A $500,000 Winning Lottery Ticket Was Sold In Temple, Texas
Google/Canva\
(Temple, TX) - Winning money is extra exciting in Texas, isn't it? There's just something about the prize that feels a little bit bigger in the Lone Star State. We all know the state motto, after all.
But how does one win the lottery? Well, by taking a little risk, buying a lottery ticket, and having a little bit of luck. But where oh where should you buy a ticket for your chance at the big bucks?
There're a lot of places to grab a ticket, but there's one place in Central Texas that some might be heading to after it was revealed that a ticket sold there just paid half a million dollars.
Texstar Travel Center In Temple Held A Big Surprise
The Texas Lottery Commission reports that right here in Temple, one of our stores sold something many have dreamed of holding in their hands: a $500,000 winning lotto ticket!
At the time of writing, the winner's identity hasn't been revealed. Which, honestly, I think is a good thing. Can you think of all the family members that are suddenly going to ask for money?
But here's the main thing: this store, according to CW33, is located at 1300 N General Bruce Drive. That store is located just a few blocks from our office, which is oddly wonderful and little tragic considering it could have been one of us. Oh well.
So maybe it's time that some of us here at Townsquare Media go over and buy ourselves some lottery tickets, because there has to be some luck in Temple!
Well, let's look at some other big winners in Texas!
We all wish to win the lottery, but only a select amount of people win large sums of money. Which are the biggest?
The Former Albertson's Building in Temple Throughout The Years
It's time to take a look back at the former Albertson's building on West Adams Avenue in Temple - an eyesore for years that's about to get a major facelift.
Did You Ever Want To Time Travel In Temple, Texas? Well You Can!
They say it isn't possible, but things are a bit different in the Lone Star State.
What A Joy! These Are The Happiest Cities In The State Of Texas
You can find happy Texans everywhere, but where are the truly happiest?