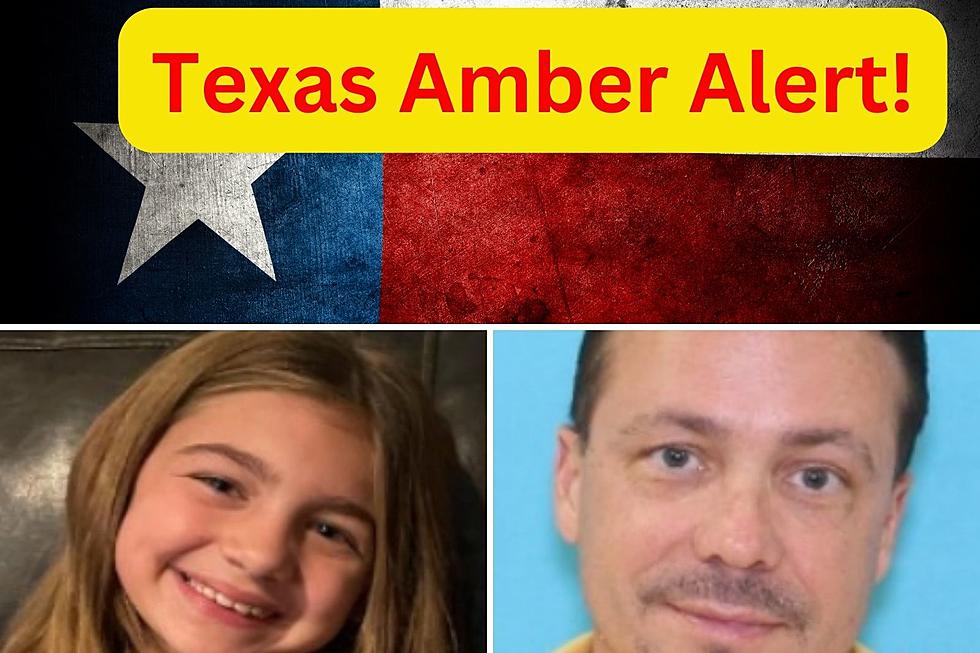 Amber Alert Issued For Missing Girl Last Seen In Coldspring, Texas
Texas DPS/Canva
Texas Department of Public Safety has issued an Amber Alert, and is asking the community to please keep watch for a missing 8 year old girl, Haven Barker. She was last seen around the 200 block of Arneson Ln. in Coldspring around 8am Tuesday morning. They believe she was taken by 50 year old Charles Estep, who is thought to be driving a black 2015 Honda Accord with Texas plates: PYS4575. They could be travelling through Central Texas, so the Killeen-Temple area definitely needs to be aware.
What does the girl look like?
The description of Haven Barker (Seen in photo above on left): She is caucasion, approximately four feet, five inches in height with a light complexion. She has blonde hair and brown eyes, and weighs about 60 pounds.
What does the suspect look like?
Charles Estep (Seen in photo above on right): He is described as a Native American or Alaskan Native, approximately five feet, eight inches in height with blue eyes. He is thought to be around 165 pounds.
What should I do If I spot one or both?
As always, "See something, say something." Call (936) 653-4367 to report something to San Jacinto County Sheriff's Office, or (936) 642-1424 to report information to Trinity County Sheriff's Office.
Often when an abduction has taken place, one of the first things the captor does is attempt to change their appearance, and that of the captive. Additionally, there could be a change in vehicle from the black Honda Accord that Estep was last believed to be driving.
Please Be On the Look Out!
Help Bring These February Most Wanted Criminals In Bell County, Texas To Justice
The month of February is short, but that still doesn't stop Bell County Law Enforcement for looking for criminals evading the law.
Texas Most Wanted – We Need To Find This Missing Sex Offender From Austin, Texas
One man from Austin hasn't answered for his crimes against children for almost two decades.
10 Texas Cities With The Best And Worst Drivers, '1' Is Closer Than You Think
Data is based on National Highway Traffic Safety Administration fatal crash statistics. These are the 10 best and worst cities in Texas for driving.