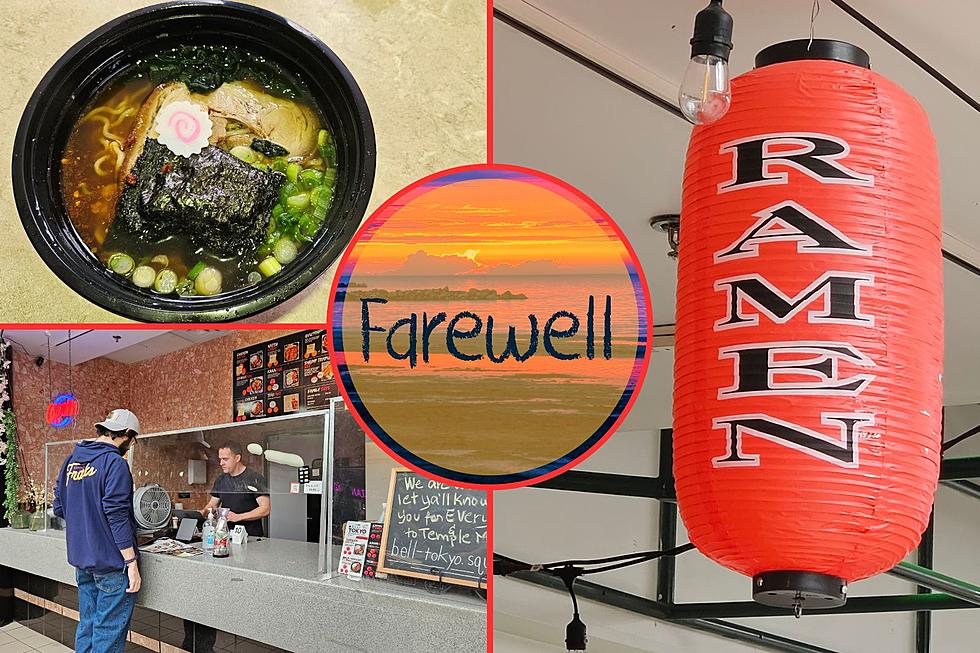 Sayonara, Bell Tokyo – Temple, TX Restaurant Closes This Weekend
Aaron Savage, Townsquare Media;/ Canva
Local businesses are something that all of us can appreciate wherever we live. They're often the foundation of an area's culture and social life. So when I heard this awesome Temple, TX business was serving its last meal this weekend, I knew I had to eat there one more time.
Bell Tokyo, located in the Temple Mall food court, is leaving the area, and most of us are simply smiling through the tears, so to speak. Yeah it's sad to see them go, but I'm glad I got to try their food and that they're not closing because of lack of business. The owners are moving back to Japan to be with family.
With the food shop closing at the end of February, some friends and I went one last time to not only enjoy, but to also to take in one of the most underrated restaurants that was voted on by the residents of Temple.
So without further ado, here's our last visit to Bell Tokyo in the Temple Mall.
Sayonara Bell Tokyo, One Temple, Texas Business Moves Away And Leaves Us Sad
It's always sad to see when a business in Bell County closes.
The memories of great food will last forever thankfully!
Let's take an even further look back at the Temple Mall
As Temple continues to grow, it's interesting to look back and see what once was. Take a look back at the Temple Mall as it appeared over a decade, with commentary from my coworker, Aaron Savage.
Hungry in Temple, Texas? Try One Of These 15 Underrated Restaurants
For those in Central Texas looking for new food to try, we've got a few for you to dig into as recommended by our listeners.
Which Are The Most Famous Brands From The Lone Star State?