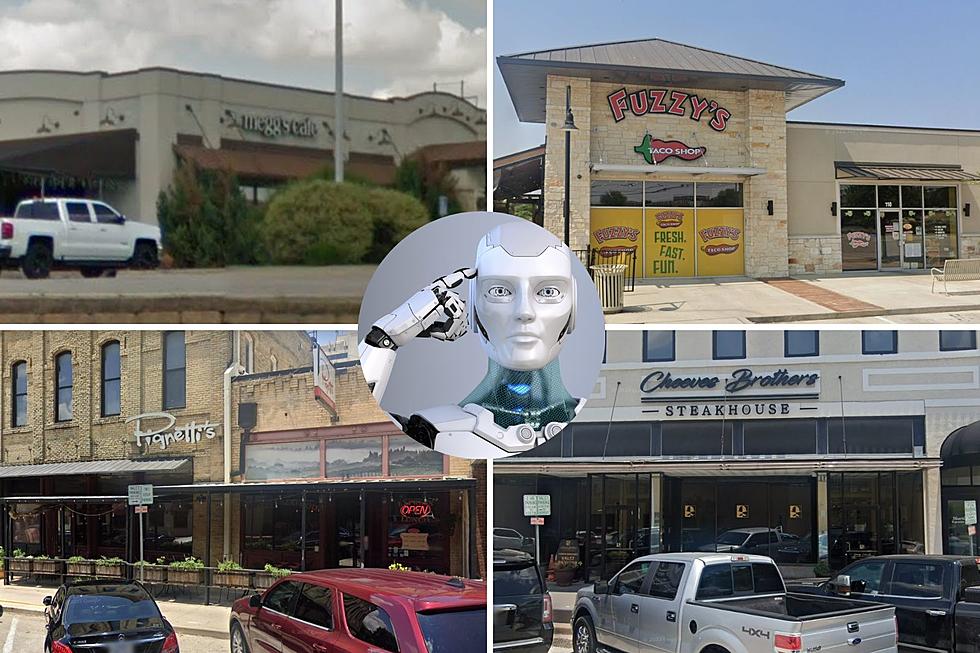 The 10 Best Temple, Texas Restaurants (According to AI)
Google/Canva
We've discussed at length some of underrated restaurants in Temple, Texas. We've got over 30 you can see here and here. Thanks to your votes, certain eateries were given their overdue time in the spotlight. But there are still so many place in Central Texas that we wondered something.
Recently, we asked AI where retirement was best in the state. Some of its answers were sensible, but some where just plain whacky. So we had a simple idea: use AI  technology to find out where the best places to eat in Temple. To our surprise, there isn't much overlap from what Central Texans chose and the robot suggested.
In fact, the robots chose some interesting places. So we had to do a little bit research to confirm the robot overloads weren't trying to mislead us. As it turns out, they were right, for the most part at least.
The 10 Best Temple, Texas Restaurants As Picked By...AI?
Looks like the robots get hungry too. What's their choices for food?
Maybe we can help the AI out a little bit here. Got any additions? Let us know on our FREE station app using the chat feature!
Step Back In Time And See The Temple, Texas Mall From 2010
As Temple continues to grow, it's interesting to look back and see what once was. Take a look back at the Temple Mall as it appeared over a decade, with commentary from my coworker, Aaron Savage.
Sayonara Bell Tokyo, One Temple, Texas Business Moves Away And Leaves Us Sad
It's always sad to see when a business in Bell County closes.
Can You Hear The Simmer? Here's The Ten Best Places For Chili In Texas!
We love BBQ here in Texas, and let's be real, who doesn't also enjoy a good bowl of chili now and again?