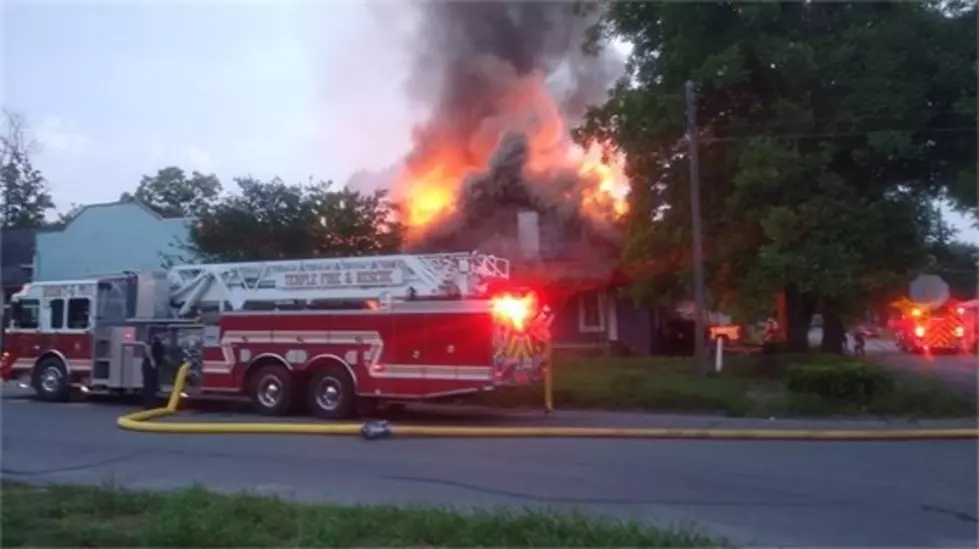 Central Texas Residence Catches Fire
803 E. Ave. C Fire Photo courtesy of the City of Temple Fire & Rescue
A home in Central Texas caught fire early this morning, but luckily no one was harmed.
According to a press release from the City of Temple, at approximately 6:45 AM on May 5, a fire broke out at 803 Avenue C. Temple Firefighters found a fully involved structure, meaning that heat and smoke in the structure was so widespread that internal access had to wait until fire streams could be applied.
Once Temple firefighters were able to extinguish the flames on the outside they were able to enter the residence to control the remaining fire. At this time, firefighters do not believe that anyone was inside the home, and no injuries were sustained as a result of the fire.
Currently the fire is under investigation by the Fire Marshal's Office.
Enter your number to get our free mobile app
These Are the Hometown Heroes Living Right Here in Central Texas