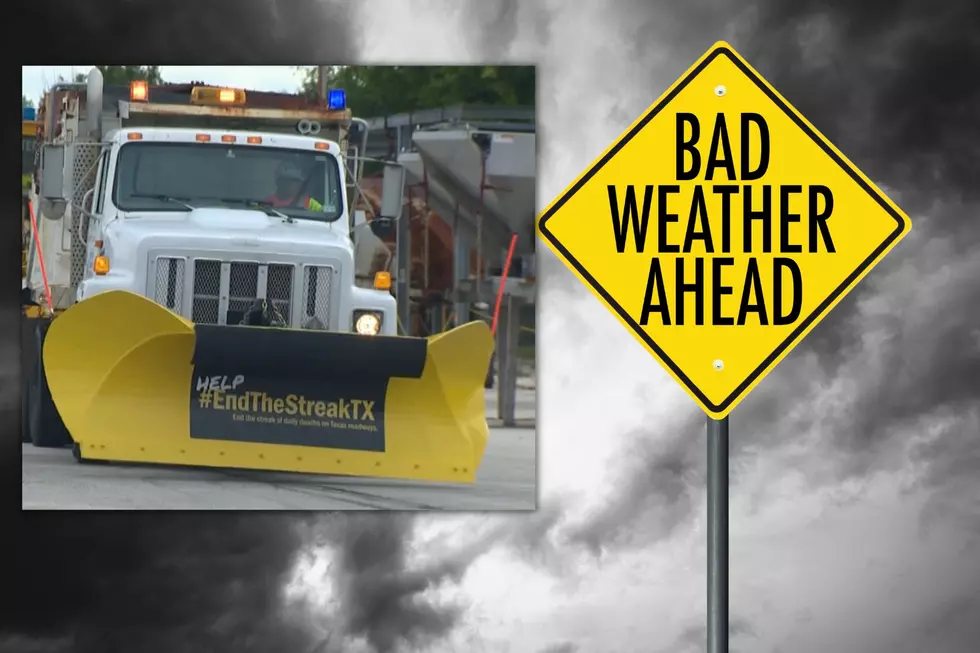 Coldest Weather of 2022 Coming to Central Texas: TxDOT Reveals New Equipment
KVUE, Canva
We're about to have the coldest weather of the year in Central Texas. Are you ready? The
Texas Department of Transportation
is prepared for a worst-case scenario - with multiple snow plows. Hopefully we won't need them this year, but it's good to know they are available, right?
Central Texas Forecast
KWTX is reporting that after Friday's rain stops, temperatures will drop rapidly and get close to freezing. North winds will make it feel even colder, and the wind chill will be in the 20s by Saturday.
According to KVUE, the Texas Department of Transportation (TxDOT) has added three refurbished snowplows that can be used throughout Austin, Texas and the surrounding area when a severe winter storm hits. The Austin district engineer for TxDot, Tucker Ferguson, says that Winter Storm Uri last February was the reason the department obtained the snowplows, so it could be ready in case of unexpected severe weather in Central Texas.
Road Conditions in Texas
Updated information on road conditions is available online at DriveTexas, or you can call 800-452-9292. Travel planning and other tips are available in the TxDOT Safety Guide for Winter Travel.
Driving Safely in Bad Weather
According to TxDOT, if you must drive when the weather is at its worst, you should use the following tips:
Slow down and put more space between you and the next car.
Use extra caution on areas that usually freeze first, like bridges, overpasses, and shaded areas.
If your vehicle starts to slide, ease off the gas pedal or brakes and steer into the direction of the skid until you regain traction, then straighten your vehicle.
Bundle up, be careful, and keep your fingers crossed that we won't have to use those snow plows!
Put These 7 Things in Your Vehicle and Stay Safe This Winter in Central Texas
Let's take a look at some of the best-rated emergency items to keep in your car or truck, where you can find them, and how much they cost.
Did You Know These Celebs Live in The Austin, Texas Area?
You never know who you might run into in Austin. Here's a list of 19 celebs that live in and around Austin.