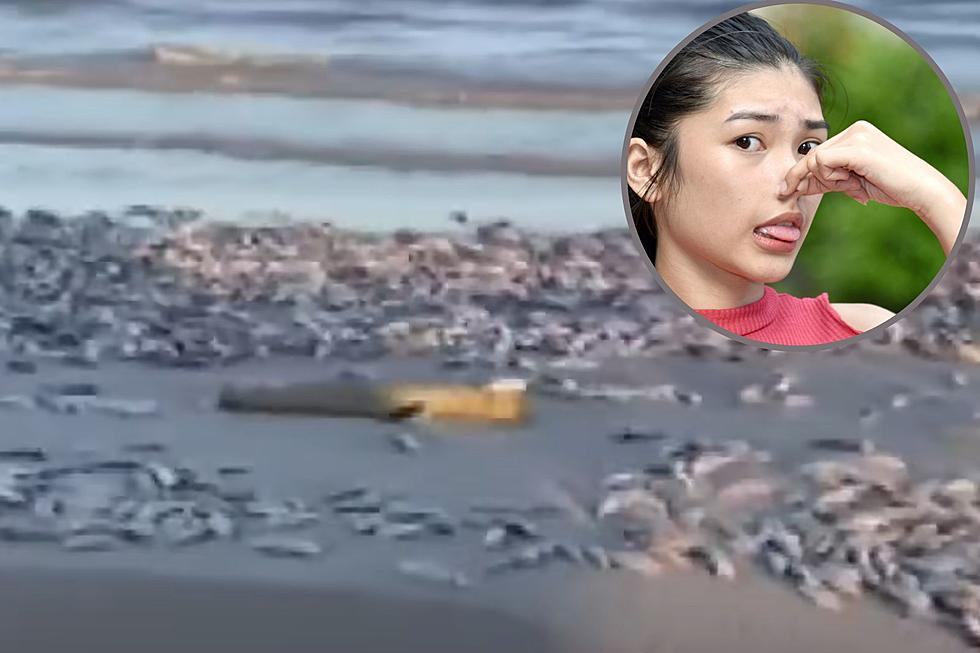 Thousands Of Decaying Fish Devastating Texas Coast
WFAA YouTube/Canva
Whether it is living in the Killeen-Temple, Texas area or somewhere else, it almost feels like you can never go more than a day without hearing something is pushing the world closer to its end. The current disaster is happening on the Gulf Coast near Houston, and honestly does look like something out of a horror film.
What is causing thousands of dead fish to wash ashore?
Hypoxia. It is what happens when the oxygen concentration of the water is lowered, and the fish lose homeostasis. In simple terms, once part of the living machine begins to fail, then other parts fail as well, and that results in the deaths of the fish.
Basically a fish feels something is wrong, so it begins to panic, and that dooms the fish.
What is being done about all the dead fish?
As the dead fish begin to wash up on the beach, the local government is gathering them, and moving them to the sand dunes at the edge of the beach. The fish are then buried under new sand dunes, and the cycle of life is furthered as they serve as compost for the dune grasses that grow along the perimeter that helps protect the beaches.
What beach has been most affected?
Bryan Beach near the mouth of the Brazos River in Brazoria County is where most of the fish are being spotted. This area is just south of Quintana Beach County Park. You can read more in this Fox News article.
BEHOLD: These Are the Best Places for Camping In Texas
These are the most beautiful places for camping, glamping, and RV living it up in Texas.
Chill Out This Summer at the 6 Best Swimming Holes in Texas
Feeling hot, hot, hot? Here are six of the best swimming holes in
Texas
to get your chill on and lower that core temperature.
Trips to Discover
and
The Crazy Tourist
both list the following six places as the best places to cool off this summer in the great state of Texas. You'll want to keep this list handy as the mercury rises and the sweat starts to pour!
Public Campgrounds In Central Texas
After suffering from some major cabin fever throughout the pandemic, you can get some fresh air at a spot not too far from home.