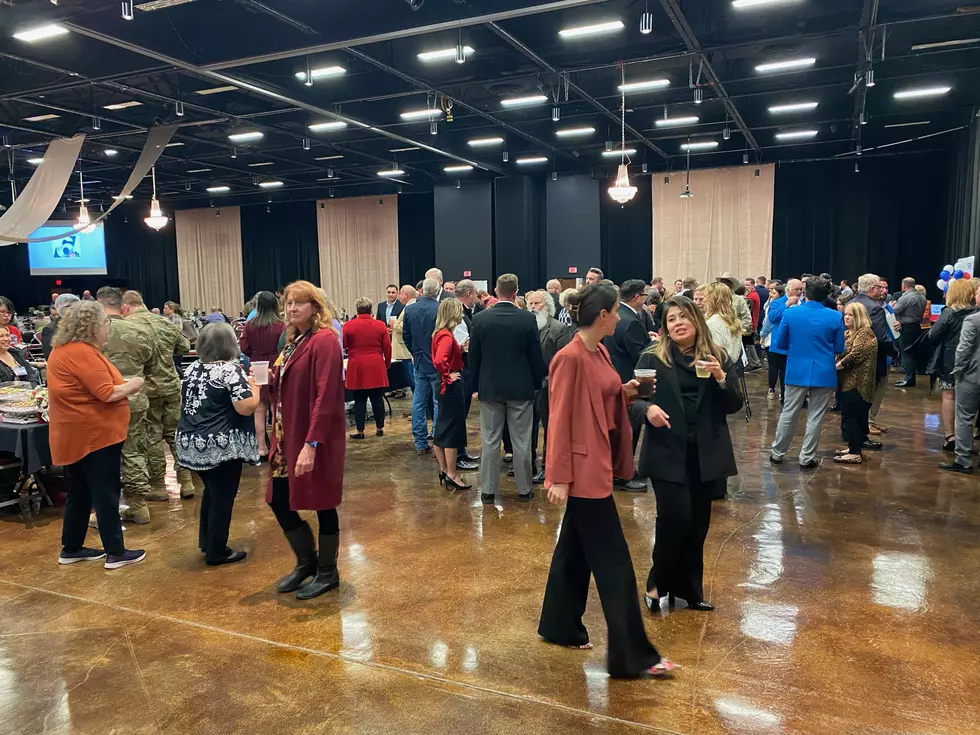 Temple, Texas Schools Receive Major Money From Facebook (Meta)
Noah Sherwood/TSM/Canva
Last night the Temple Chamber of Commerce held their annual Salute to Business banquet featuring keynote speaker Shannon A. Brown. Brown is a recently retired executive with FedEx, and shared several encouraging words for the future of local business while also admiring his visit to Killeen-Temple, Texas.
As a proud staffer of Townsquare Media, I was one of the team members invited to attend. There was also a mini version of Taste of Temple that served as the perfect reception/hors d'oeurvres hour before the banquet. The cash bar had a popular line, even though they appeared to only be serving drinks, and not cash?
Once everyone was seated, there was a warm greeting by several members of the Chamber. Also, a check presentation to Temple ISD on behalf of Meta by their Head of Data Center Community Development, North America, Katie Comer.
Meta is currently building a very large data center in northwest Temple. The facility when completed will be almost 1 million square feet, and is expected to create around 100 new jobs. Meta is the parent company of Facebook, Instagram, Whatsapp, and other tech brands. Their check for $75,000 to Temple ISD is a sign of their commitment in educating future leaders of technology.
Keynote Speaker Shannon A. Brown took the stage to provide inspiration as our area looks to being in the beginning of a large economic boom expected over the next 5-10 years. Jobs are coming to Bell County because companies are building in Bell County.
Brown as a recently retired FedEx executive and member of the Memphis, TN Chamber of Commerce, spoke about the 250,000 square-foot distribution center being built in the Industrial Park. He said the facility is expected to bring about 200 new jobs to Bell County.
Texas Ice Storm 2023 Pictures
10 Most Dangerous Cities In Texas, "1" Is Closer Than You Think
Data is based on violent crime per 100,000 residents. These are the 10 most dangerous communities in Texas.
Let's Take a Moment to Show Some Love to Our Valentine's Day Sponsors
Thanks to these awesome local businesses for helping us make this Valentine's Day one to remember for one lucky Central Texan.