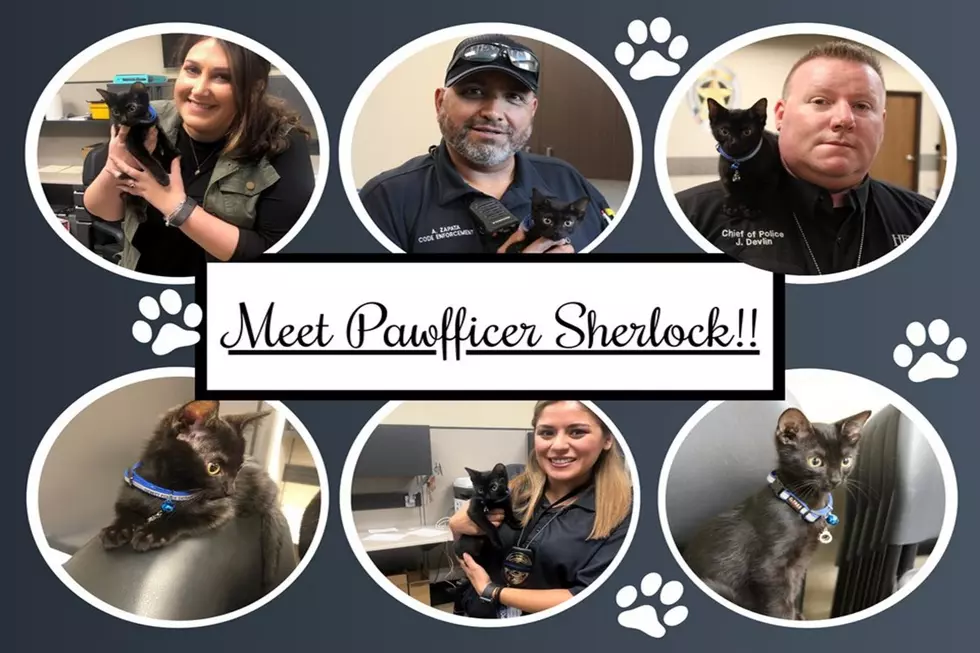 Feline Officer Joins Hewitt Police Department
Hewitt Police Dept. Facebook
According to the Waco Trib,  a new feline officer has joined the Hewitt Police Department. Sherlock's the name, and comforting others is his game.
While he may be young, 4-months to be exact, he's already making some major changes around the office.
The black kitten was originally introduced to the Hewitt Police Department when they responded to a loose animal call at a resident's home. Animal control officers hoped to reunite the young kitten with its owners, but after 10 days no one had laid claim to the animal.
In order to leave the kitten at the animal shelter, the city would need to pay a re-homing fee, but many felt that the kitten was already at home with the department.
Staff at the Hewitt Police Department took a vote to decide on the kitten's name, and thus "Pawfficer" Sherlock emerged. Sherlock will serve as an emotional support animal to the officers, staff, and those of the public that choose to visit him.
Check out this post from the Hewitt Police Department to leave a comment welcoming Sherlock!