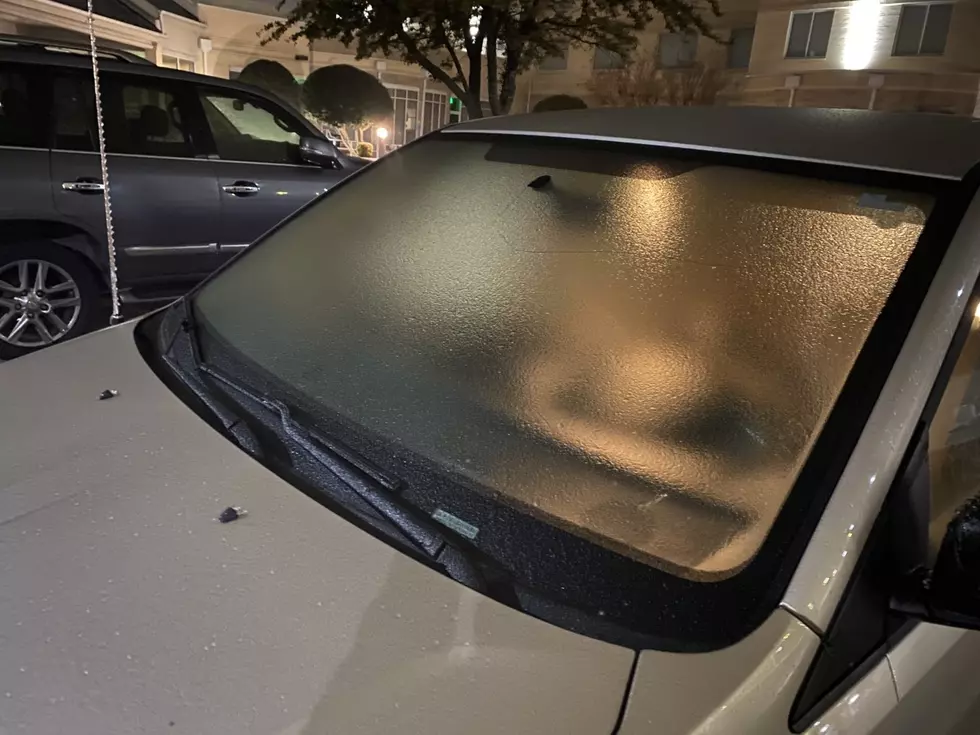 Full List Of Closings, Delays, And Travel Conditions For Central Texas
Noah Sherwood/Townsquare Media
Most of Texas is closed due widespread ice especially in the Killeen-Temple, Texas area. A Winter Storm Warning remains in place until midday on Wednesday. You can find a full list of delays and closures here.
Will Ice Be The Only Winter Weather?
Nope. We're expecting a sleet mix, and also some flurries throughout the day. New ice accumulation of about a quarter inch is likely. If flurries are present, please be aware that there is likely ice underneath, and that will impact walking and driving.
Where Will The Ice Be?
Everywhere in Central Texas. If you can hear the Townsquare Media family of radio stations, then you will be inside the winter storm warning until at least midday on Wednesday.
What About People Who Can't Stay Inside?
There will be the usual shelters open to assist those that are outside. Warming centers are likely to be open too. Check out the list of places to go when it's very cold here.
What If I Have To Travel Today?
We all learned during Covid-19 outbreak that there are some jobs, and needs that are absolutely essential. Thankfully, we also were able to expand our ability to work remotely too. Also, some roads and bridges will be closed like WS Young Bridge in Killeen. If you have to travel, it is highly recommended you call ahead to verify your destination will be open, and also reviewing driving in wintery conditions.
When Will The Roads Return To Normal?
The easy answer is when we get above freezing. Right now, the forecast is predicting to hover around the freezing mark for a high on Tuesday, and then continue to be below freezing until at least Wednesday afternoon. The area should start warming on Thursday, and that should remove the ice very quickly. In the mean time, you will have to deal with precipitation that has the potential to freeze on contact, or after sundown.
Who Will Let Me Know It's Safe To Travel?
That would be US 105! We're some of those essential employees that carefully make our way to work in the middle of the night, so you can have a trusted voice to guide you through the Winter Storm Warning. Even if your car antenna gets iced over, you can still listen to the radio. And if you don't have a radio, you can always stream us with our Free App.
Put These 7 Things in Your Vehicle and Stay Safe This Winter in Central Texas
Let's take a look at some of the best-rated emergency items to keep in your car or truck, where you can find them, and how much they cost.
Top 25 Delicious Foods & Drinks That Define The Great State of Texas!
There's more to Texas than just Dallas Cowboys and oil in fact, Texas has helped shape the taste of America. From BBQ, to Tex Mex to Ice Cream and beyond, Texas has introduced the rest of the U.S. to the Texas way of life through food. So what foods and drink make Texas so special? Let's take a look.
LOOK INSIDE: Marfa's Santa Fe Railroad 'House' Belongs in Temple
Marfa is home to some pretty weird stuff. You've got the famous
Marfa Lights
, the mini
Prada
store, the
Wrong Store
, and
Building 98
, and that's all great, but they've been holding on to something that, in our opinion, belongs here in Temple.
Let's take a look inside this retired Santa Fe caboose. It could use some TLC, but it's in surprisingly good shape. If you've got $254,000 lying around and want to buy this piece of Texas history,
Lauren Meader Fowlkes
with the Odessa Board of Realtors can help you out.