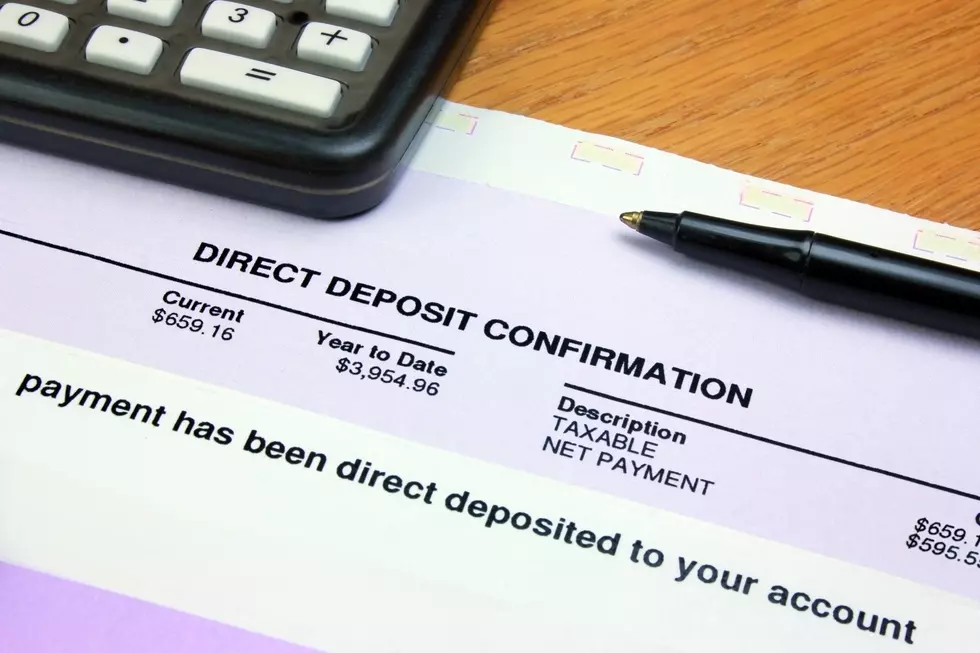 IRS Sets Deadline to Update Your Bank Info for Stimulus Deposit
Getty Images/iStockphoto
If you're one of the many waiting on the IRS to issue you your stimulus payment, you need to act fast.
If the plan was to get your "economic impact payment" by mail but then realized it would take forever to get to you so you decided to go for the direct deposit instead, the IRS has issued a deadline for you to update your bank information to be submitted if you want them to send you your money directly to your bank account.
KXXV-TV reports that this deadline is Wednesday at noon ET, or by 11am local time. After that deadline, you'll have to wait for the paper check to arrive by mail.
Chuck Rettig, IRS Commissioner, says "We want people to visit Get My Payment before the noon Wednesday deadline so they can provide their direct deposit information. Time is running out for a chance to get these payments several weeks earlier through direct deposit"
Keep in mind that if you chose to get the paper check by mail, you may be waiting till late May or June before you get it.
It's pretty easy to update your direct deposit info just gather your bank information and go to IRS.gov and click on the "Get My Payment" option and follow the directions from there.
Enter your number to get our free mobile app
This is the Most Expensive House for Sale in Temple According to Zillow