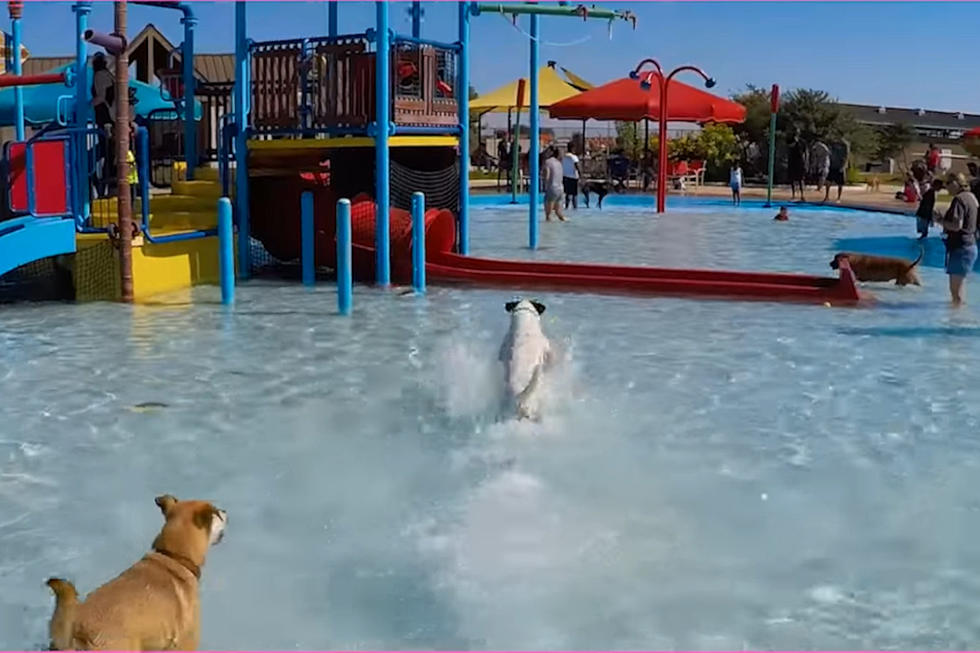 Celebrate Barktoberfest With Your Dog in Killeen This Saturday
City of Killeen, YouTube
If you're like me, your dog is your best buddy and you're always on the lookout for new adventures and fun stuff to do on the weekends.
Well, now you can make some plans for this Saturday!
Barkin' Good Time at Barktoberfest
It's the return of Killeen's annual Barktoberfest celebration.
This year's event happens October 2nd from 10 AM to 2PM at the Family Aquatic Center, 1800 E Stan Schlueter Loop.
How Many Bones Will This Cost Me?
The event is free and open to the public.
Wet and Wild
Autumn is officially here, but let's be real - this is Texas, and the warm temperatures will be with us well into fall. It's just the way things work here.
The good news is that means more splash time for your doggo at Barktoberfest. They call it Pooch Play & Swim Time, so if you've got a dog who loves to get wet, then shake off and get everyone in the vicinity wet too, this event's for you.
---
---
Lots of Doggone Activities
Even if splashing isn't your dog's thing, there will be other ways for you to have fun and bond.
There'll be a pooch pageant, a dress-up photo booth, and even adoptions if you're looking for a new addition to your family.
There'll also be a Co-pilot Training Academy demonstration where you and your poochy pal can pick up some new tips and tricks.
Safety First
To make sure everyone can have a great time, you'll want to make sure your dog is up to date on their shots and on a leash when they're not swimming or participating in other activities that welcome them to run around a bit.
Everyone's welcome, but make sure your dog feels ok being around so many other people and pets.
Food and Fun
Don't worry about your human lunch plans, since Taqueria Ponce and Kona Ice will be on site to take care of you along with more great vendors.
However, I highly recommend you bring food, treats, and fresh water for your dog, especially if your pet has certain dietary needs or restrictions.
What Matters Most
Most of all, have a great time and enjoy bonding with your best bud! You're the whole world, and they'll just appreciate being out and about with you.
LOOK: 15 Pets You CAN'T Own in the City of Temple
Temple is a super pet-friendly place to live, but there are some animals city officials would really rather you not try to tame and keep in your home. Let's take a look at a few of the critters on the
banned list
.
Humane Society Rescues Over 50 Dogs from Horrific Home in Central Texas
The Humane Society of North Texas (HSNT) Cruelty Department rescued more than 50 dogs from a residence that investigators needed Hazmat suits to enter.
Test Your Texas: How Many of These Jeopardy! Questions Can You Answer?
Jeopardy! as we know it has been on the air since 1984, but the show got its start way back 1964.
Over the decades, the writers have managed to keep coming up with challenging questions to test the intellectual might of America's best and brightest (and sometimes softball questions for celebrities).
Texas is a place packed with personality, culture, and history, and there've been hundreds of questions/answers about the Lone Star State. Let's take a look at a few recent ones, and keep an eye out because we'll add more soon to test your Texas trivia skills and challenge newcomers.
How many of these can you get right without Googling?