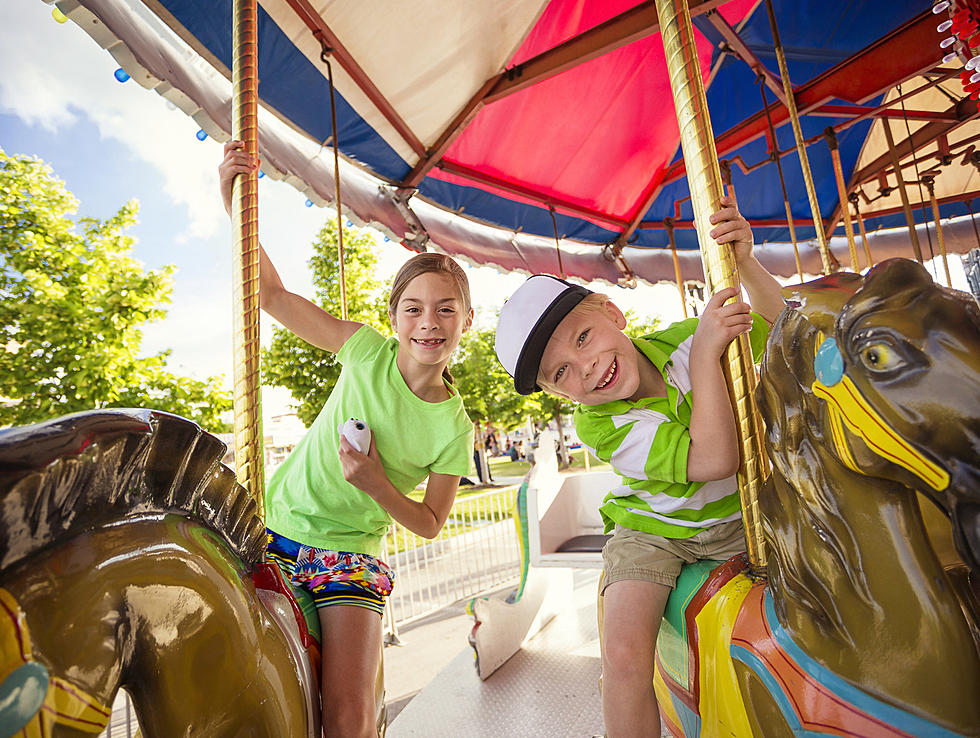 Lots of Great Entertainment Options to Choose From This Weekend
Yobro10
After a full year of doing nothing, it's great to see some fun stuff back in Central Texas.
This weekend promises to be fun for anyone looking to get out and do something. Kids, parents, couples, whatever the case - if you are looking for some fun, this is a great weekend to find it.
First off, the Central Texas State Fair returns to the Bell County Expo Center. Festivities kick-off today (Thursday) and run through Sunday night. The Central Texas State Fair has something for, literally, everyone.
Outside of all the daily carnival and games you can enjoy, the CTSF also brings in some great entertainment highlighted by nightly concerts.
Thursday it's Wade Bowen, Friday has the Demolition Derby and the Pat Green concert, Saturday has Mutton Bustin', the PBR Touring Pro, and Flatland Cavalry performing, while Sunday has even more PBR Touring Pro with Aaron Watson closing out the night's events.
Tickets are pretty affordable as well, especially if you order them online. It's $10 online or $14 at the gate with carnival wristbands costing $25 online or $35 at the gate.
Looking for some fun on a little smaller scale? Westfest happens this weekend in West, Texas. This is the first event I took the family to after moving here in the Summer of 2017 and we had a blast.
Westfest happens Saturday, Sunday, and Labor Day Monday, and is filled with Arts & Crafts, a carnival, lots of live Polka music and so much more. Did I forget to mention the food? Come hungry, because you'll find some of the BEST Kolaches and sausages you've ever had at Westfest.
Looking for more music this weekend?
The Stars & Stripes Music Fest is happening at McLane Stadium on Saturday with gates opening at 5pm. Kylie Frey, Cory Morrow, and the headliner, Easton Corbin will provide the night's entertainment.
If you're looking to take a small road trip, Kyle, Texas has their Pie in the Sky Hot Air Balloon Festival on Monday Labor Day. Plus they are hoping to break a Guinness World Record for most people with the same first name in one spot with the largest gathering of people named Kyle on Saturday, Sept. 4.
If your name is Kyle, this has to be your default entertainment plan for Saturday. You can read more about that HERE.
There are so many many things to do this weekend. All you really have to have is the "want to" to get out and do something. Maybe I'll see you there.
Here's What's Happening at This Year's Central Texas State Fair
After taking a year off in 2020, the Central Texas State Fair returns this September with everything you love about a rip-roarin' good time at the Bell County Expo Center! Here's your guide to the great shows, music, food, and rodeo action you expect as they do it big for 2021.
PICS: Check Out The Best Cosplay of Bell County Comic Con 2021
The 2021 Bell County Comic Con was another huge success. While the celebrity guests and panels are great, my absolute favorite part of the con is seeing all the fans who cosplay in tribute to their favorite characters. Let's take a look at some of this year's best!
The Yard Truck Food Plaza In Downtown Temple
Choose from a wide selection of cuisines from different cultures at the Yard Truck Food Plaza in Downtown Temple.