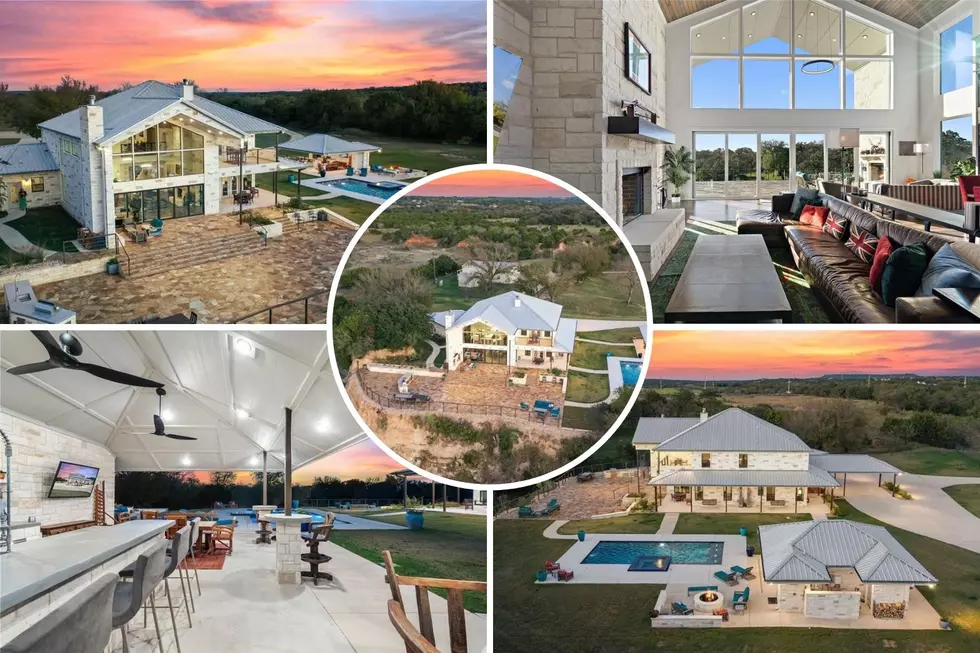 Pics – Dream Home In Killeen Texas Has Everything
Deborah Stevenson with Kuper Sotheby's International Realty/Canva
Believe it or not, this mansion is right off Highway 195 between Ding Dong and Killeen, Texas. It sits on over 40 acres of fenced property, and features over 4,000 feet of living space in the with 5 bedrooms and 5 bathrooms in the main house alone. You can enjoy hiking, lounging, swimming, and a host of other outdoor living experiences.
Do you ever find yourself with so much stuff that instead of getting rid of things you don't use anymore, you just look for another house? Well, welcome to one home you probably could never fill.
Personally, I would definitely build a small solar farm, become and expert horticulturalist, go full hermit, and live off the grid forever. Most people look at all this incredible space, and think entertaining. I would play an endless game of hide and seek.
Unsure if you're in the market, but it wouldn't hurt to check your sofa for change.
What could you possibly think of that this house doesn't already have?
Check Out This Boujee Home For Sale On S Hwy 195 In Killeen, Texas
If you win Saturday's Powerball, this would be just 1% of your jackpot. Let's check out
your next mansion
.
Lone Star Stunner: Take A Look Inside The Most Expensive House In Troy, Texas
If you want to be a farmer or just get away from it all in Troy, Texas, this home might be for you. Let's take a look inside.
Exploring Belton History: The Penelope House Revealed
This majestic mansion has stood the test of time and still amazes those who pass it. Don't fight your curiosity. Take a look at what's inside.