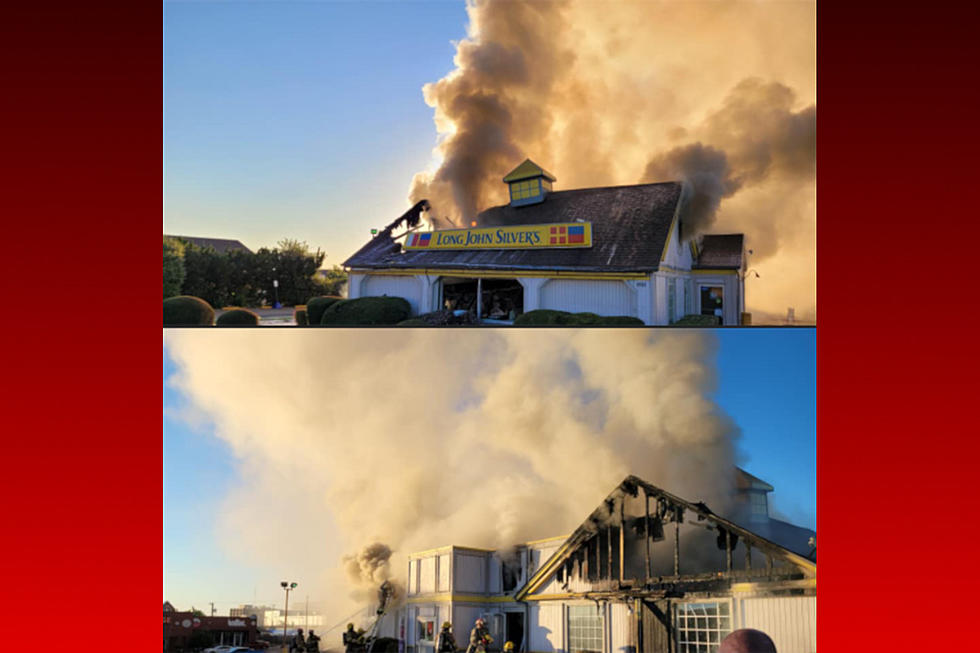 Oh No! A Fire Has Damaged the Long John Silver's in Temple
Temple Fire & Rescue
Temple had one Long John Silver's left, and now it's been heavily damaged by a fire that broke out Monday evening.
Temple Fire & Rescue reports that emergency crews were called to the fast food join at 3210 S 31st S in Temple near the mall at 6:03 PM. There, they saw what passerby had been seeing very several minutes: heavy flames and smoke.
Thankfully, employees and patrons were able to escape the building without injury. Emergency responders shut down the 31st Street between Market Lp and Azalea while they battled the flames.
The cause of the fire wasn't clear Monday night.
What is clear is that one of Temple's favorite fast food restaurants just took a beating. Still, it's good to know that no one was hurt.
The South 31st Long John Silver's location was the only remaining LJS franchise in Temple after the old LJS on North General Bruce near Temple High School shut down a couple of years ago. That site is now home to a Dutch Bros coffee place.
It's a shame to see this, not just because people could have been hurt, but because the Long John's employees won't be going to work tomorrow. Please keep them in your prayers, and let's all hope they can find placement at another location or another paying gig soon.
Also, big kudos and thanks to our Temple firefighters and emergency responders. You guys do a fantastic job keeping the good people of Central Texas safe. We appreciate you.
Texas Crime Statistics By City
Check to see how crime compares in your city versus elsewhere.
Texas 6 Most Wanted Fugitives (October 2021)
Take precaution and familiarize yourself with the following faces. These criminals are currently listed in the Texas 10 Most Wanted.
The Yard Truck Food Plaza In Downtown Temple
Choose from a wide selection of cuisines from different cultures at the Yard Truck Food Plaza in Downtown Temple.