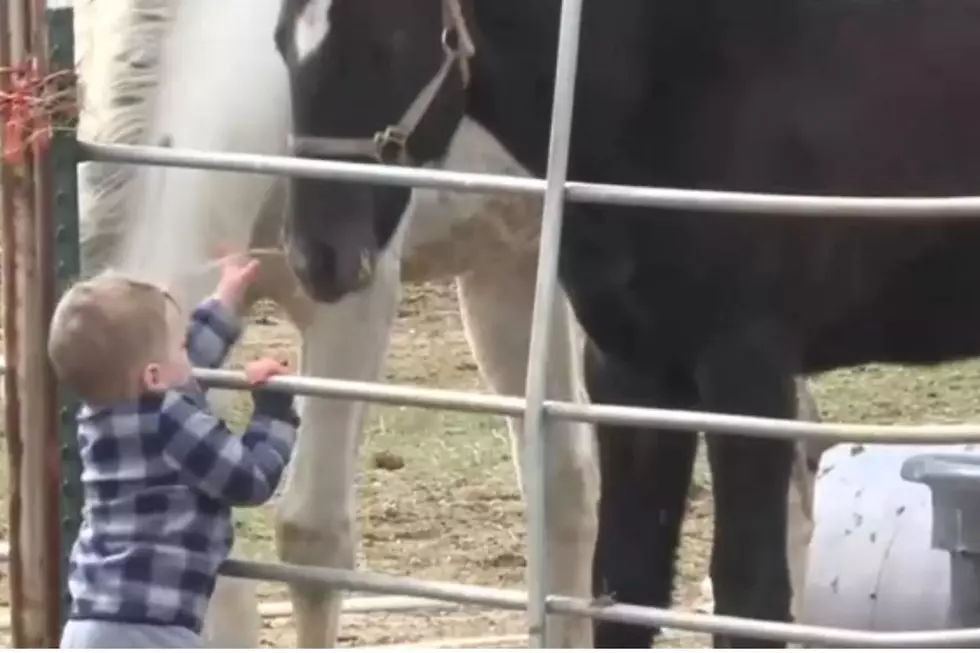 Peaceful Acres Horse Rescue in Temple, Texas Could Use Our Help
KWTX-TV/Canva
(Temple, Texas) - One thing most of us can agree on is that taking care of any animal is a big responsibility. Some of us have cats or dogs around our homes and they bring much happiness and sometimes chaos to our lives. But for other animals, they require more attention than others.
The animals we're discussing today will be horses. These beautiful creatures have a special place in any Texan's heart, as does anyone who takes in horses in need of rescue and rehabilitation.
Thankfully, there are places that help with taking care of horses in need of TLC. But for one place in Temple, things right now are a little tough.
Peaceful Acres In Temple And Their Predicament
KWTX reports that the horse rescue is unable to take in any more horses due to two factors: lack of funding and rising costs.
Chantel Ropp reports that since opening in 2017, the rescue has taken in 90 horses, and 66 have found new, loving homes.
But horses can be costly to care for, especially horses with special needs. Inflation is causing issues for the farm just as it is for all of us, and it's making it impossible for this rescue operation to continue opening their gates to new arrivals.
Don't Worry - They're Not Closing, But They Do Need Our Help
Now, it should be noted that the rescue isn't closing in any way, shape, or form:
We can help them out with donations. If you have a little bit to spare, it can go a long way toward helping these majestic animals receive the love and care they need.
So if you wish to donate, click here. You'll be supporting a beautiful cause.
Speaking Of Animals In Central Texas
Temple is a super pet-friendly place to live, but there are some animals city officials would really rather you not try to tame and keep in your home. Let's take a look at a few of the critters on the
banned list
.
Humane Society Rescues Over 50 Dogs from Horrific Home in Central Texas
The Humane Society of North Texas (HSNT) Cruelty Department rescued more than 50 dogs from a residence that investigators needed Hazmat suits to enter.
Are You Moving To Temple, Texas? Be Aware of These Annoying Things
I was excited to move to Temple and start a new chapter in my life, and while life here's been good so far, the moving part...well, not so much. Here are a few things I learned that might help you out if you're looking to make this place home.
Bet You Didn't Know: 10 Bizarre Texas Laws Still on the Books
Many states still have strange laws on the books that aren't enforced or taken seriously anymore, and Texas is no exception.
Most of these laws are just funny now, but at one time, there was a valid (or at least somewhat valid) reason for them to exist.
Let's take a look at 10 of the weirdest ones in the Lone Star State.