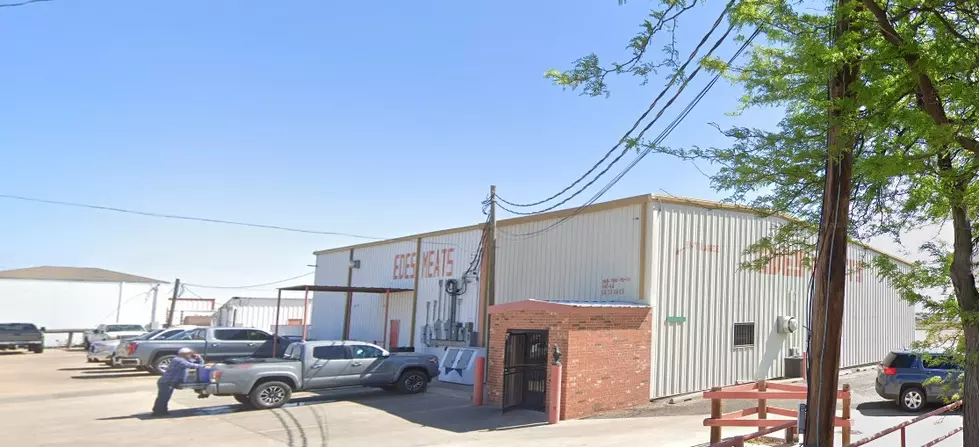 Popular Amarillo Meat Market Gets Huge USDA Loan
Google Maps
As a resident of Texas for 10 years, I've come to learn that one of the most important things about the state is its meat. Okay, I picked up on this one pretty quickly after moving here, but it wasn't until I started being selective that I TRULY understood it.
And now that I finally have myself a smoker, I really understand just how vital a good cut of meat is to one's meal they are preparing.
Edes Custom Meats is one of the premier places to grab a cut of meat in Amarillo, and apparently, the USDA agrees. Bottomland Prime, LLC, the owner of Edes Custom Meats has received a $4.9 million dollar loan to expand its operations and make sure there is even more meat for us to choose from. Bottomland Prime, LLC. was one of only two companies to receive a loan from the USDA.
USDA Secretary Tom Vilsack stated, "USDA is putting the needs of farmers, ranchers and consumers at the forefront of the Biden-Harris Administration's work to strengthen the resiliency of America's food supply chain while promoting competition," which is great news for ranchers and the general public.
One of the most important parts of the operation for Edes is its meat processing plant. It has been in need of some updating and additions, and the loan will be used to refinance the meat processing plant, making it better and more efficient.
The USDA program is designed to diversify the nation's meat supply, which I'm hoping means lower prices considering how expensive meat has been lately.
Teeny Tiny Towns of the Texas Panhandle
Don't blink! You just might miss these TINY towns that are dotted around the Texas Panhandle.
Some of these are unincorporated communities and some of these are just plain ol' small!
Either way, these teensy weensy tiny towns and their populations will make you say "wow" (and maybe even squint and say "that's all!?"). Check them out:
The Somewhat Small Towns of the Texas Panhandle
Say what now? Somewhat small?
That's right. These are the towns that seem massive when compared to teensy weensie two-stoplight towns like Pringle (30) or Kerrick (25), but they're definitely not on the same level as cities like White Deer or Panhandle....much less Amarillo.
Buckle up! We've got a places to go and towns to see! These populations are well over 100, but way less than 1000.
All aboard the Somewhat Small Texas Panhandle Towns tour!