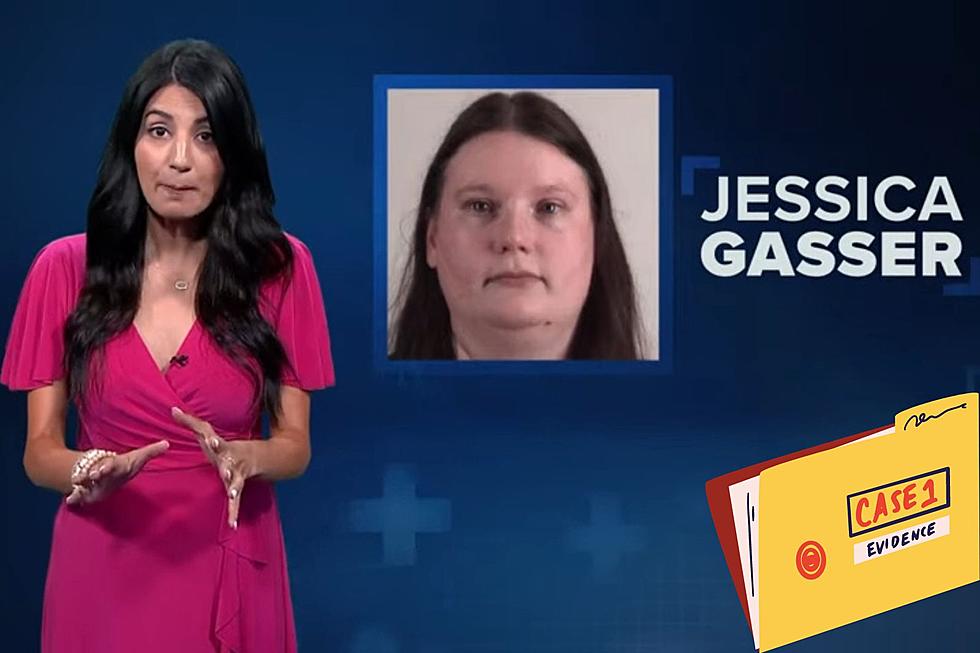 Temple, Texas Hospital Helps Notice Mother's Alleged Medical Abuse
CBS 19/Canva
Taking care of a child is important for any parent. Making sure your little one is healthy and happy is a must for parents in the state. However, there is a chance a parent could potentially be lying about the child's health in question.
Recently, one mother in Texas is facing accusations of Munchausen Syndrome by Proxy, with hospital in the Central Texas area starting the questioning of the child's health.
Details Known, And First Signs Of Something Irregular
According to CBS 19, a mother in Tarrant County, Jessica Gasser, is currently accused of medical child abuse. The previously mentioned medical condition was described in detail by the news organization:
The reason for Gasser's arrest was due to her child reportedly undergoing 28 needle sticks to have blood drawn, that weren't needed or required. Police Affidavits also state Gasser stands accused of "Doctor Shopping" as described in the video by CBS 19.
But, the signs of this case didn't become apparent until last year. The first red flags were raised by a Central Texas hospital.
McLane's Children's Hospital Alerts Family Protective Services
ABC 19 reports that in June of 2022, McLane's Children's Hospital made contact with the Department of Family Protective Services. The report states that Gasser was spotted venting the feeding bag for her child.
As described by ABC 19, venting of the bag meant formula that was supposed to be used for her child wasn't being fed properly. After that initial report, Gasser's actions led to more concerns being raised by other medical professionals in the state.
As this is a developing story, we will have more information when it becomes available.
Be On High Alert: These Bell County, Texas Most Wanted For June 2023
As we've made it halfway through the year of 2023, there are still individuals being looked for their crimes in Bell County. Have you seen any of them?
You Can Help Bring A Top Ten Most Wanted Fugitive From San Antonio, Texas To Justice
It's been two years since anyone in the state of Texas has seen Steven Clay Leifeste. Last seen in 2021, he's been placed in the Texas Most Wanted Top Ten.
Ten Habits Every 'Real' Texan Can't Break
10 Most Dangerous Cities In Texas, "1" Is Closer Than You Think
Data is based on violent crime per 100,000 residents. These are the 10 most dangerous communities in Texas.