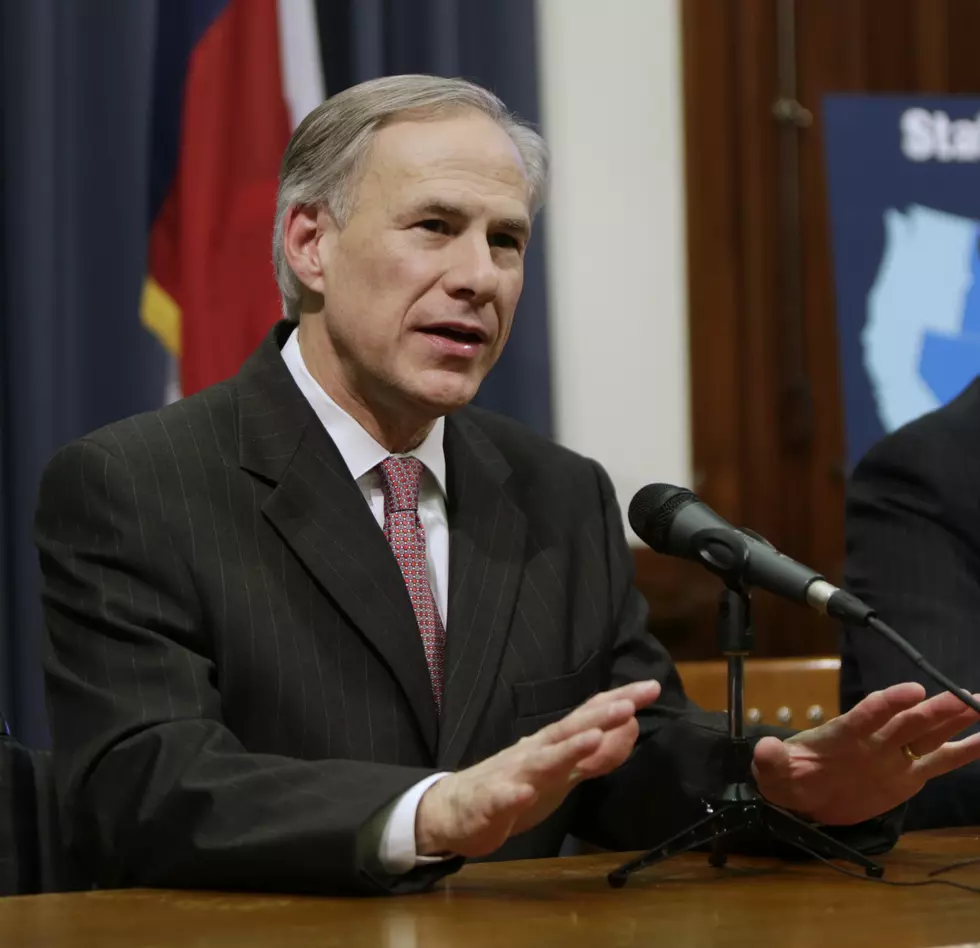 Texas Mayors Urge Gov. Abbot To Make People Wear Face Coverings
Getty Images
Big city Texas mayors want Gov. Greg Abbott to give them them the "authority to set rules and regulations" to make people wear mask to prevent the spread of COVID-19 or possibly be fined.
According to a Texas Tribune story shared by KTRK-TV, 13 COVID-19 cases continue to increase  and more people are being hospitalized.  Gov. Abbott signed an executive order that bans local officials from making individuals wear mask by issuing fines to those who don't wear them.
The mayors of nine cities sent the Gov. a letter urging him to take action and stating that "a one-size-fits-all approach is not the best option" when it comes to different cities.
The letter is signed by Houston Mayor Sylvester Turner, San Antonio Mayor Ron Nirenberg, Austin Mayor Steve Adler, Dallas Mayor Eric Johnson, Fort Worth Mayor Betsy Price, El Paso Mayor Dee Margo, Arlington Mayor Jeff Williams, Plano Mayor Harry LaRosiliere and Grand Prairie Mayor Ron Jensen.
Gov. Abbot has encouraged everyone to wear mask in the state, but doesn't believe fining or putting someone is jail for it is the answer.
He encourages local officials to monitor local businesses to make sure they are following guidelines and to fine them if they are not.
Be safe out there and do your best to stop the spread of COVID-19.
Enter your number to get our free mobile app
5 Things I Took for Granted Before the COVID-19 Pandemic