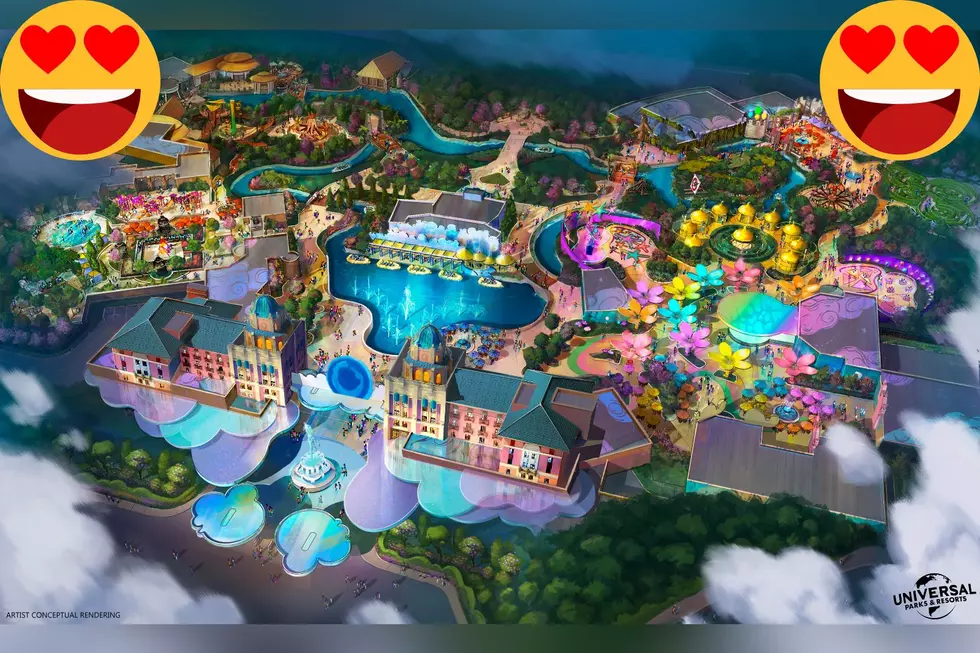 Universal Studios Planning a New Kid Themed Park in Frisco, Texas
NBC Universal/Canva
(Frisco, Texas): Texas has no shortage of big amusement parks, and most of them are Six Flags or Schlitterbahn locations. But we're a big state with lots of room for more family fun, and for years people have wondered why we can't have a big Universal or Disney resort.
Well, it looks like we're about to get an answer on at least one of those.
Universal Decides To Build In Texas - Frisco To Be Exact
On January 11, Universal Parks & Resorts announced the construction of a new theme park via a news release. The release goes into detail about the park, saying that the aim of the area will be steered towards younger kids, but will still provide entertainment for the whole family.
The release also states the park will be sized "for a regional audience." But it's not just a theme park that is being built by the company. Other various amenities will be available to those visiting the area, including a hotel.
Hotel And Other Buildings Planned
The press release included details that 97 acres of was obtained. In addition to the park, a hotel is planned, and even more potential for growth for the park itself if needed. But why Frisco, Texas some ask?
The company said in the release that it was for two simple reasons: Frisco's growth of population and its attractiveness to potential businesses. So soon, Universal will be in Texas.
Are you excited for this new venture in Texas? Let us know by sending us a message using the chat feature on our FREE station app!
This Texas House Hides A Hilarious Laundry Room Secret
One house in Texas holds a room that many would wonder about a design choice.
Which Are The Most Famous Brands From The Lone Star State?
21 Texas Town Names Outsiders Can't Pronounce
Have you ever heard someone call Killeen "Kye-lean" or Salado "Salad-oh"? That's just the tip of the Texas mispronunciation iceberg. Here are the towns and cities most folks who didn't grow up in Texas don't have a clue how to pronounce.
10 Myths About Texas That Even Some Natives Believe
Everything's bigger in Texas, including the tall tales! Our state can seem pretty strange to people from far away, or even our immediate neighbors. There are several myths about Texas that range from quirky to fun and just plain ignorant and insulting, and even some people born and raised her believe 'em. Here are a few we can dispel today.