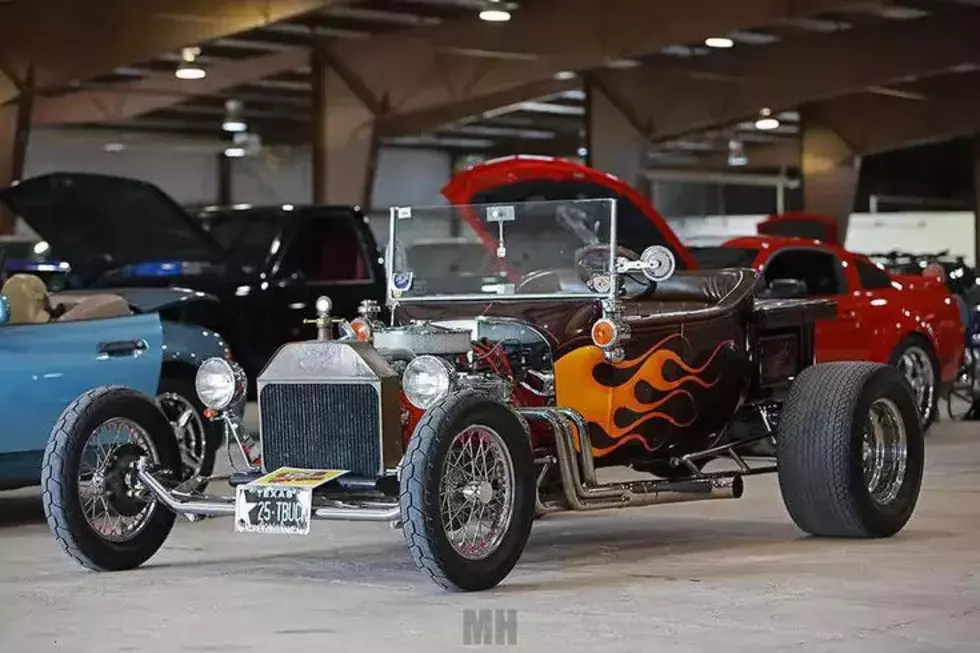 Wow! This Might Be the Coolest Classic Car for Sale in Killeen, Texas
Autotrader
I've always been into classic cars, even when I was a little girl. I mean, I remember being a little girl and my dad showing me all the classic cars that would drive past our house or be on display at the car shows here in Killeen, Texas. One of my favorites was definitely a 1956 Oldsmobile.
If you love classic cars as well, you've got to check out this beautiful 1925 Ford Model T that's shown up for sale here in Killeen.
WHY I LOVE A CLASSIC CAR
For my dad, these weren't classic cars - these were just cars that he grew up with. I love the idea of something being restored and looking brand new and just gorgeous and nothing better fits that description than a classic vehicle.
WANNA SEE A REALLY DOPE CLASSIC CAR RIGHT HERE IN KILLEEN?
In Central Texas you can find classic cars all over the place. Sometimes they're just a little rough around the edges, sometimes they need a serious rebuild, and sometimes they look like they just came off the assembly line. That's definitely the case with this Model T.
Classic cars for me just show so much history and class, and this 1925 Ford model T is the epitome of that. Good news - it's for sale in Central Texas and you could find it on classic auto trader.
HOT ROD CAN NEVER GO OUT OF STYLE!
The fact that this car is only $16,500 is just ridiculous to me. This hot rod has a V-8 in it and those growling pipes alone let you know on the road he plays no games.
I can definitely see my hair blowing through the wind driving this bad boy all through the city. Lucky for you I don't have $16,500 lying around, but I do have all the details on why this car is so amazing and why you should check out the 1925 Ford Model T.
Wow! This Might Be the Coolest Classic Car for Sale in Killeen, Texas
You never know what sort of hidden treasures you'll find your hometown, like
this 1920s Ford Model-T
! Just look at this beautiful car for sale in Killeen.
PICS: Killeen's Food Truck Park Had a Great Turnout for Its Soft Opening
The good people of Killeen showed up to support the new food truck park - Killeen's International Cuisine Korner & Artisans Marketplace (aka Kick It) - featuring fantastic local food trucks and vendors. I had to check it out for myself, and of course I snapped plenty of pictures!
Top Ten Waterparks In Texas
They say everything is bigger in Texas, but even if we don't have the biggest waterparks in the world, we do make the biggest splash during summer. We have to - it's so hot! Here are our Top 10 Waterparks in Texas. Did your favorite make the list?