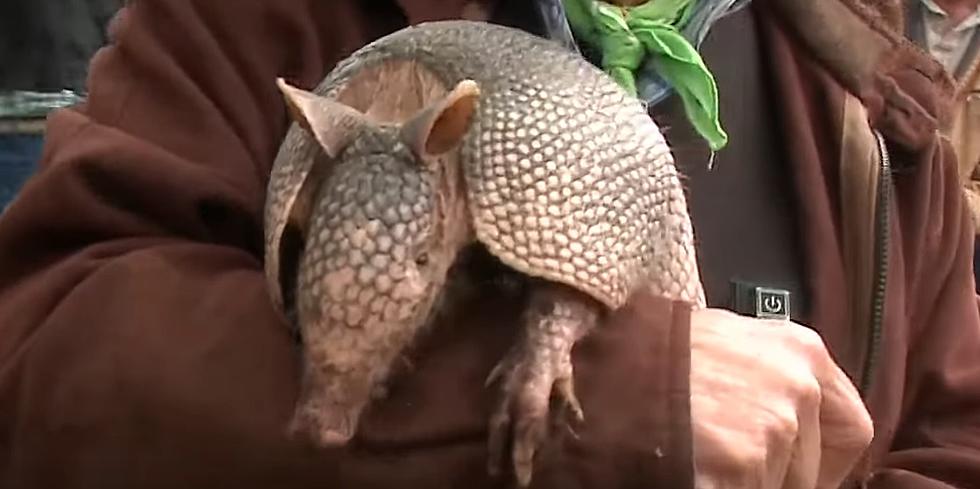 YES! Bee Cave Bob says Texas Will Get an Early Spring
KXAN/YouTube
Who needs Punxsutawney Phil when you can have Bee Cave Bob?
Forget the Groundhog
Here in the great state of Texas, we don't need no groundhog predicting our weather. Ol' Punxsutawney Phil has probably never even been to the Lone Star State, so why would we trust his prediction anyway?
Groundhog Day
That silly groundhog pops his head out of his burrow once a year and predicts whether we're in for an early spring or if we'll get six more weeks of winter.
It's a tradition that's gone on for more than 120 years and happens annually on February 2nd. This year, Punxsutawney Phil saw his shadow and says we're in for six more weeks of winter.
---
---
Phil Don't Know
I'm guessing at this point Phil is just guessing. as it turns out, he's guessing wrong most of the time. According to an article from Live Science, ol' Phil has a 39% accuracy rate. But still, we give this groundhog our dying support. Well, not anymore.
Armadillo Day
Here in the great state of Texas, we celebrate Armadillo Day on February 2. Bee Cave Bob is the star and pretty much does the same thing Punxsutawney Phil, does but with better results. Or, at least the results I like best.
---
Weather and So Much More
Not only does Bob predict the weather for Texas, but he also predicts the political climate for the state as well. If Bob comes out of the cave and goes left, Texas will see a more liberal year. If he goes right, we're in for a more conservative year.
The Results
Bee Cave Bob came out of his cave and went right, so expect a more conservative year in 2022.
As for the weather, Bee Cave Bob says an early spring is in store.
Unlike that old groundhog up north, Bee Cave Bob sees things a little more the Texas way, and I'll take it!
Bet You Didn't Know: 10 Bizarre Texas Laws Still on the Books
Many states still have strange laws on the books that aren't enforced or taken seriously anymore, and Texas is no exception.
Most of these laws are just funny now, but at one time, there was a valid (or at least somewhat valid) reason for them to exist.
Let's take a look at 10 of the weirdest ones in the Lone Star State.
This Killeen House Is Over 5 Million Dollars - Want To See Inside?
Want to see inside the most expensive house for sale in Killeen, Texas? Scroll onward!
The Hawn Hotel and Arcadia Theater in Temple, Texas Will Soon Be Beautiful Again
Work has started on turning two of Downtown Temple, Texas' most distinctive (and, honestly, long neglected) landmarks. Here's what's in store for the Hawn Hotel and Arcadia Theater.