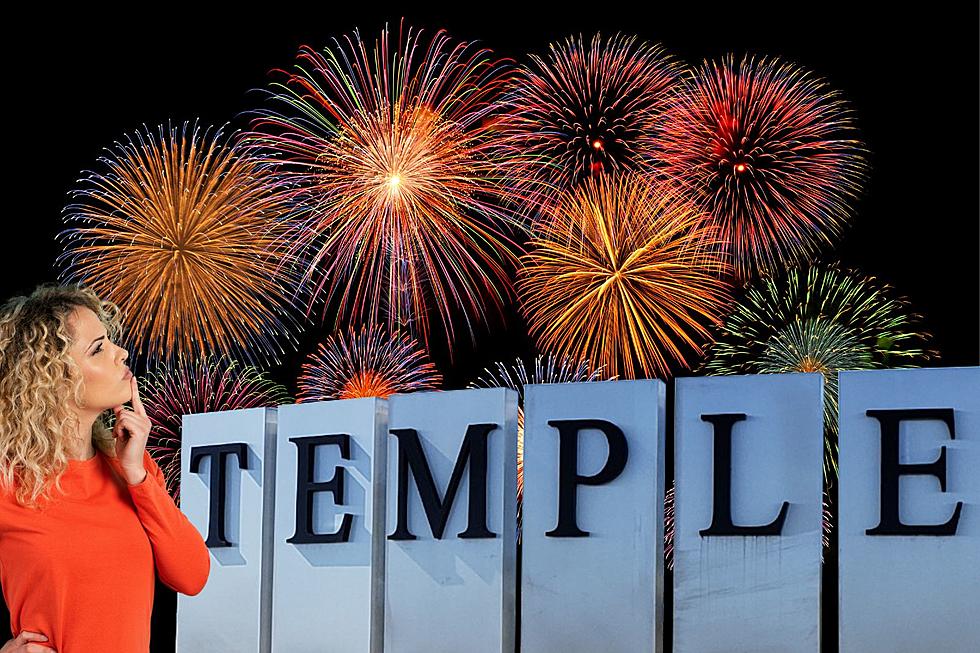 These Are The Days Fireworks Are Legal In Temple, Texas
TSM/Canva
The Fourth of July is a magical time in America, and since we do everything bigger in Texas, it is a surefire bet that nobody celebrates Independence Day quite like the Lonestar State. One of the ways people celebrate is with "Bombs bursting in air," but can those people include the residents of Temple, Texas?
Fireworks are literally a hotly contested recreation around the world. Not only is it an activity that can injure participants, it can also harm adjacent residents, flora, and fauna.
Often we hear stories of how the report of a firework can trigger people with post-traumatic stress disorder. There are a great many veterans living in Temple, nearly 1 in 7 residents have served.
Fireworks can also be very terrifying for pets and livestock. Statistics show that lost pets goes up significantly during the Fourth of July season.
What are alternatives to fireworks when celebrating the Fourth of July?
We all love a good parade, and Bell County has plenty of them. Extended holiday weekends are also a great time to travel and take vacations.
So, what days are fireworks actually legal in Temple?
Zero.
Not even on Fourth of July or New Year's are fireworks legal. It is not only illegal to discharge fireworks within Temple city limits, it is actually against the law to even possess them.
That is why you will not find a fireworks vendor in town.
What can I do if I want to watch fireworks with my family?
Short of having a permit or leaving city limits, you will have to attend an organized fireworks display, check a full list in the area here.
7 Texas Stereotypes Every Non Texan Gets Wrong
These are the 7 things everyone gets wrong about Texans according to
MyHighPlains.com
.
Texas Small Towns Share These 7 Awesome Qualities
7 things you will find in almost every small Texas town.
Best of the Worst - These Are Our Favorite Killeen, TX Dad Jokes
We asked, and you all delivered. For Father's Day, we've got some of the best dad jokes right here from Killeen. Which one will make you laugh the most?