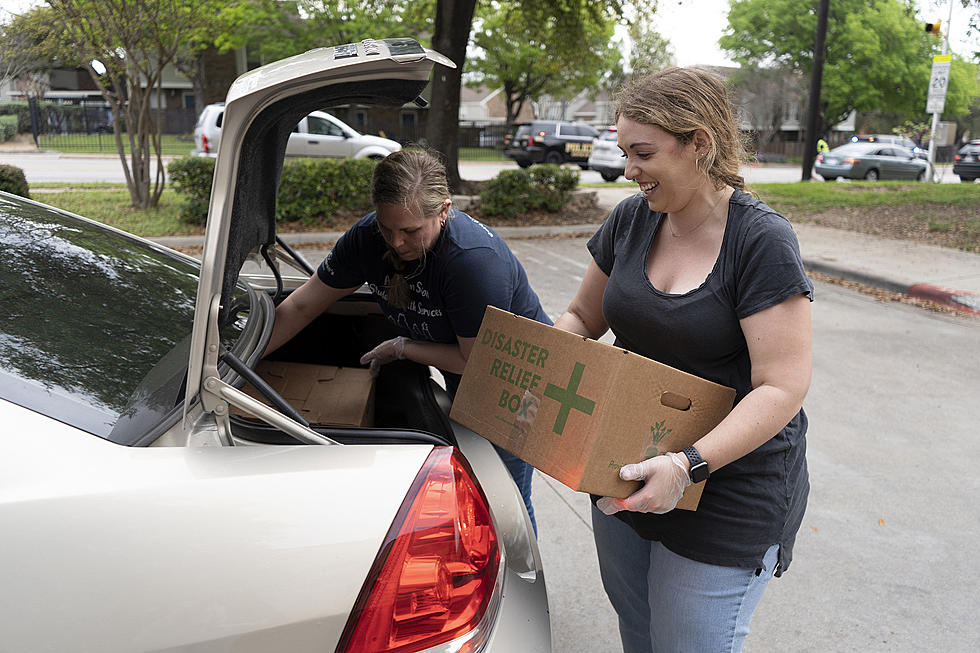 Drive-Thru Food Distribution Scheduled for Temple and Waco
Photo Courtesy of Central Texas Food Bank
Countless families in Central Texas are experiencing financial difficulties right now, and the Central Texas Food Pantry is once again stepping up to help. They're hosting two free drive-thru food distribution events in early August to ensure that families in need have nutritious meals.
The first event is scheduled for Thursday, August 6 at Waco ISD stadium. From 10 AM to Noon, you can pull up to the event in your car, pop the trunk, and be supplied with food essentials by volunteer staff. (More on those essentials below.)
The second event is scheduled for Saturday, August 15 at Temple College. From 9 AM to 11 AM, it's the same deal: Roll up, pop your trunk, and volunteers will load everything up for you.
Not only is the drive-thru service convenient, but it's meant to facilitate physical distancing as a means of slowing the spread of COVID-19.
Before coming to this drive-through event, please make appropriate space in your trunk or hatch," Central Texas Food Bank representative Paul Gaither wrote in an email Friday. "We also ask that you attend this event only if you are facing true food insecurity since our resources are stretched to the limit."
Here's what families in need will receive:
One box of assorted produce
1-2 gallons of milk
One protein box weighing between 8 – 20 pounds containing chicken or pork products
Again, please attend this event only if you are experiencing food insecurity or picking up on behalf of someone who is.
The Central Texas Food Bank relies on volunteers and donations to make these events possible.
If you want to help with a monetary donation, visit their donation page. Not only will you be doing a great thing for Central Texans going through some tough times, but your donation will be matched to help distribute twice the amount of food care packages.
If your family is in need of the help, please take advantage of these events. Texans are proud, hardworking people, but we could all use a hand sometimes and this will help make things just a little easier as you work to get back on your feet.
Enter your number to get our free mobile app
KEEP READING: 3-ingredient recipes you can make right now