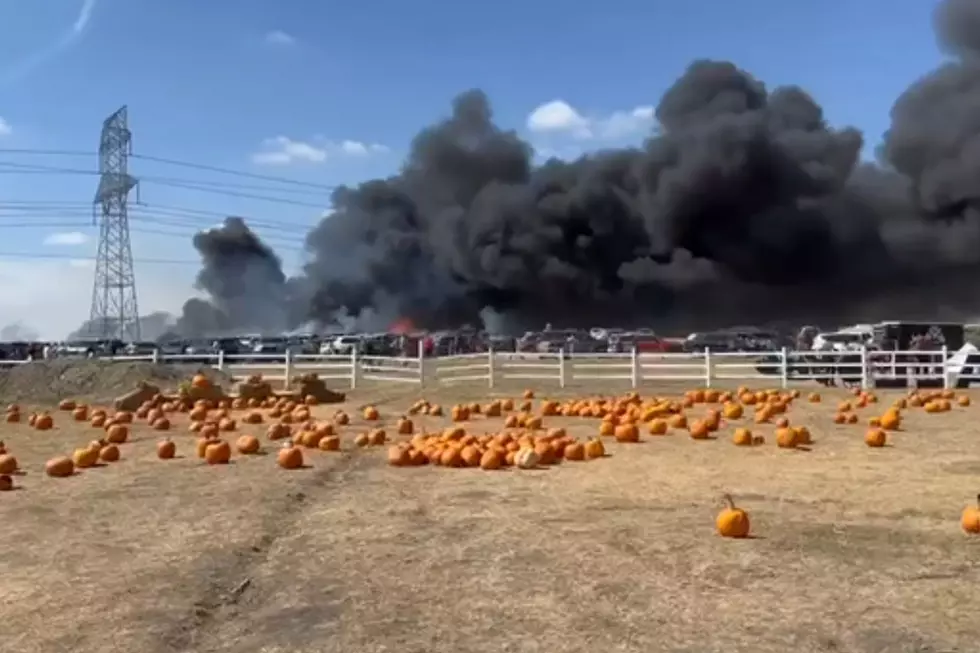 Cause Of Fire At Robinson Family Farm Still Under Investigation
Kat Mears via KWTX, Facebook
Many questions remain after the fire at Robinson Family Farm. Some are of how people will obtain items lost in the fire, or their plans moving forward. One that remains on everyone's mind however is a simple one:
What Started The Fire In The First Place
Investigators, according to KCEN, want to be positive they have the exact cause before they release an official statement. Bell County Fire Marshall Chris Mahlstedt, stated his belief the day the fire occurred due to a cigarette that was improperly discarded.
However, without sufficient proof, Mahlstedt doesn't want to say it was the root cause until he has the evidence supporting his theory.
In his own words to KCEN, "There's still a lot of unknowns, we are still following up on some leads."
Other Pertinent Issues Regarding The Fire
Mahlstedt also stated that investigations aren't as easy as some may believe it to be, according to KCEN:
"If the fire was criminal in nature, if it was accidental in nature, and then to identify what actually started the fire if it was item A or item B, we have to be able to rule out one, or the other, or both."
The idea of multiple causes of the blaze instead of just one has also been discussed. As this is a developing story, we will have more information when it becomes available.
How You Can Help Victims Of The Fire
If you have have information regarding the fire's cause, officials have asked for individuals to report tips to Bell County Crime Stoppers or the Bell County Sheriff's Department.
McLane's Children's Hospital has also donated car seats to those who lost them in the fire, which you can read about here.
Have You Seen These Children Gone Missing From Texas In September And October?
Children in Texas sadly go missing, but we can help bring them home. Have you seen any of these kids?
Humane Society Rescues Over 50 Dogs from Horrific Home in Central Texas
The Humane Society of North Texas (HSNT) Cruelty Department rescued more than 50 dogs from a residence that investigators needed Hazmat suits to enter.
Help Bell County Crime Stoppers And Police Find These Missing Persons
If you know anything about these missing people, here's how you can help bring closure to their loved ones.
Texas Crime Statistics By City
Check to see how crime compares in your city versus elsewhere.