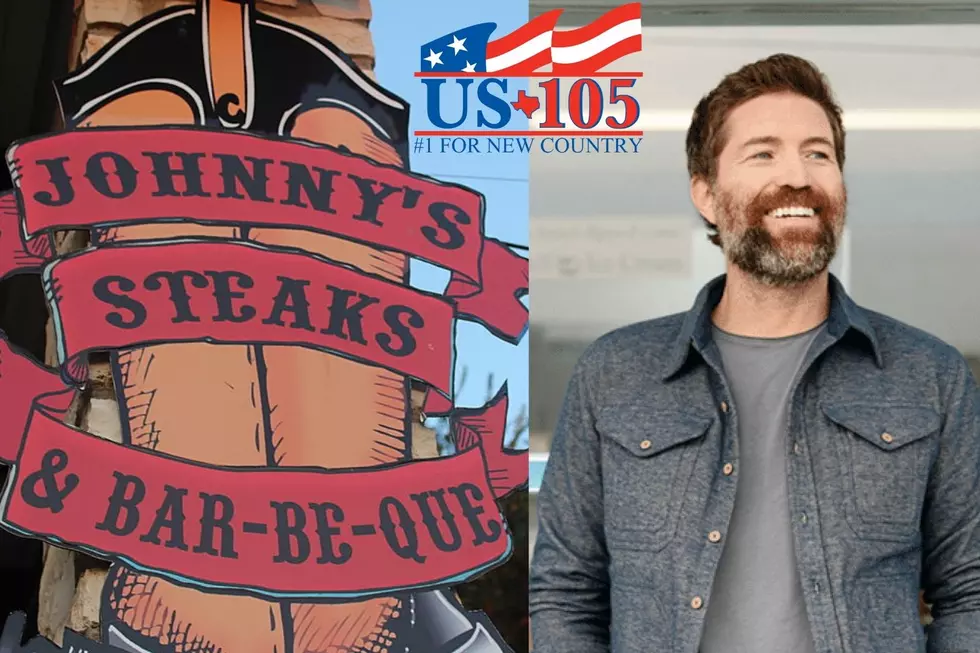 FREE! US105 Has Free Tickets for Josh Turner at Johnny's Steaks & BBQ
Canva
US105 welcomes Josh Turner to the Rollo Insurance Stage at Johnny's Steaks & BBQ in Salado, Texas on Saturday, June 11 and we've got your free tickets.
Johnny's Welcomes Josh Turner
---
---
Johnny's Steaks and BBQ Presents Josh Turner for an evening of great music from one of Country music's most recognizable voices. Turner's career started in 2003 with the release of his debut album, "Long Black Train."
Here's Turner's first number single, "Your Man"
---
---
Tickets On Sale Now
General admission tickets are $35 in advance and $40 day of the show. Reserved Pit Admission is $55 and chairs will be provided.
You Can Win 'Em, Too!
AZ & Tamme will have your chance to win tickets to the show, so just keep listening to win!
Some "Event Policies" to Keep In Mind Are:
- All ages Require a ticket unless otherwise advertised.
- All children under the age of 18 must be accompanied by an adult.
- Patrons must be 21 and over and have a valid Texas Drivers License, Military ID,
or Valid Passport to purchase or consume alcoholic beverages. Absolutely no underage drinking is allowed, and violators will be removed from the premises and prosecuted to the full extent of the law.
- A Clear Bag Policy is strictly enforced. Purses, backpacks, handbags, fanny packs, etc. will not be permitted.
No firearms permitted.
Josh Turner brings a great set of county and gospel songs with him for a night of fantastic music. Tickets will sell quickly for this show so get your tickets fast. Ticket prices go up by $5 day of the show, so get yours in advance and save some money.
Get all the ticket details HERE.
This Awesome Treetop Dome Airbnb in Marble Falls Is Perfect for Nature Lovers
If you always dreamed of having a summer sleepover in an awesome tree fort, here's your chance. This beautiful
Airbnb in Marble Falls
lets you live your childhood dream with all the comfy adult amenities.
Chill Out This Summer at the 6 Best Swimming Holes in Texas
Feeling hot, hot, hot? Here are six of the best swimming holes in
Texas
to get your chill on and lower that core temperature.
Trips to Discover
and
The Crazy Tourist
both list the following six places as the best places to cool off this summer in the great state of Texas. You'll want to keep this list handy as the mercury rises and the sweat starts to pour!