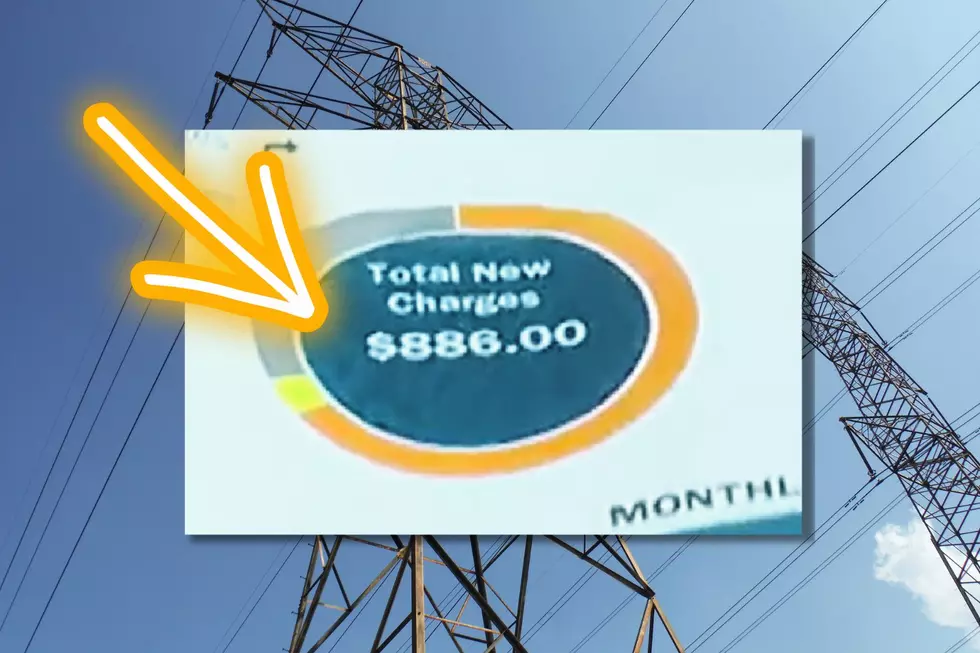 How Did Gatesville, Texas Electric Bills Increase by 600%?
KWTX, Canva
Have you taken a close look at your electric bill? If you're living in Gatesville, Texas, you may be suffering from severe sticker shock.
Some people in Central Texas are asking their electric company serious questions, and having a hard time getting answers.
Texas New Mexico Power Delivery Charge
Recently, Texas New Mexico Power (TNMP) replaced old 3G electric meters with 5G ones. Then multiple residents in Gatesville received electric bills that were close to $1,000 or more, according to KWTX. One of the unexplained charges showing up on the high bills is a 'Texas New Mexico Power Delivery Charge'.
Gatesville resident Amanda Head says her electric bill showed over a 600% increase in electric usage from July to August. She's asking the company to test her meter to make sure the readings are accurate. But TNMP says she received a free test when the new meters were installed, and is now charging her nearly $200 for the test.
Response From Electric Company
According to Chapter 25 of the Electric Substantive Rules of the Public Utility Commission of Texas, each electric company must test the accuracy of the meter for no charge to residents within a four year period. The company handbook of Texas New Mexico Power states that tests will be free of charge if a test has not been requested and performed in the previous four years.
KXXV is reporting that Sarah Yingling, a spokesperson for the TNMP, says they have been getting 'a fair amount' of complaints, but the issue is related to high temperatures, not the new meters.
There might be some incidences where the meters have played a role in the higher bills, but this is actually a statewide issue. During the meter change out process, the meters were obviously not communicating. That forced us to estimate consumption usage for two to three months when we were seeing unseasonably high temperatures.
Seems like cold comfort for those with sky-high electric bills.
Need a Hand With Bills? Texas Utility Help Program is Here
Read More: Need a Hand With Bills? Texas Utility Help Program is Here
The Top 10 Worst Places to Live in Texas
While it's always a good idea to know about areas with the lowest crime rates and best recreational opportunities when you are looking for a place to live, it's also important to know which places to avoid. Even if you move to a neighborhood with a low crime rate, you could also be close to less safe communities.
Texas in Top 10 Best States to Work from Home in America
How many people do you know that work from home? Since the pandemic, the number of employers with remote jobs has risen steadily.
WalletHub
used 12 factors to compare 50 states and the District of Columbia, including the percentage of people working from home, internet cost, cybersecurity, plus size and population concentration of homes in the state.
Let's take a look at the states that are the best for remote work, and where Texas sits on the list nationwide.