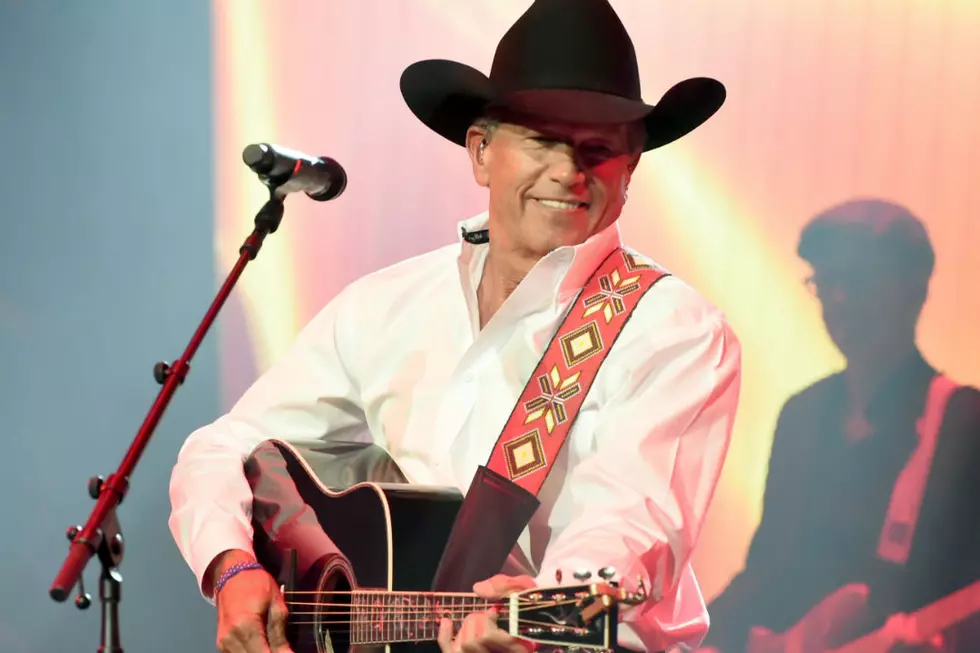 George Strait Makes Big Houston Rodeo Announcement on His Birthday
Rick Diamond, Getty Images
Today is King George's 69th birthday, and he's got big news for his native country of Texas!
The Houston Livestock Show and Rodeo announced Tuesday that as part of their 90th anniversary celebration next spring, George Strait will take the stage for a live performance.
George Strait is known as "The King of Country" hence the nickname, "King George". He was born on this day, May 18, 69 years ago. (1952. I had to look it up.)
Strait started his career in the mid 70's, and along the way has sold more than 100 million albums.
Strait has also totaled 60 number one singles on various charts along the way, giving him more number one songs than any other artist in any genre of music.
George Strait truly is "The King".
Strait would announce that he was retiring from touring in 2012 with "The Cowboy Rides Away Tour." The final tour of that show was in Arlington, TX at AT&T Stadium and set records in both indoor attendance with104,793 fans and total earnings for a single country concert with $18,194,374.Since then, Strait has played some benefits and one-off concerts so the chances to see him play are definitely rare.
Tickets for the Rodeo Houston show will go on sale on June 24 with a limit of 4 tickets per person. The big event will take place at NRG Stadium on the final night of the 2022 Rodeo. Strait is expected to play a full concert, and this will be his 31st performance at Rodeo Houston since 1983.
The 2022 Rodeo is scheduled for Feb. 28 – March 20, 2022.
Happy Birthday to "The King of Country," George Strait!
LOOK INSIDE: Marfa's Santa Fe Railroad 'House' Belongs in Temple
Marfa is home to some pretty weird stuff. You've got the famous
Marfa Lights
, the mini
Prada
store, the
Wrong Store
, and
Building 98
, and that's all great, but they've been holding on to something that, in our opinion, belongs here in Temple.
Let's take a look inside this retired Santa Fe caboose. It could use some TLC, but it's in surprisingly good shape. If you've got $254,000 lying around and want to buy this piece of Texas history,
Lauren Meader Fowlkes
with the Odessa Board of Realtors can help you out.
14 Texas Eats We Can't Live Without