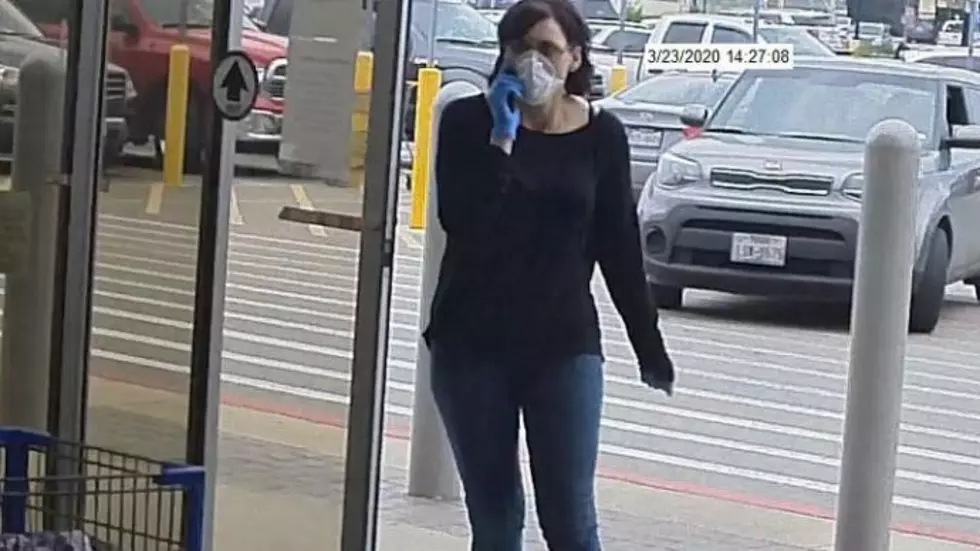 Hewitt PD Search for Identity of Masked Thief
Photo courtesy of the Hewitt PD
A masked woman is wanted in connection to a theft that occurred on Monday at the Wal-Mart in Hewitt.
According to a report from our news partners at KWTX, a woman wearing a mask stole a 71-year-old woman's  purse. Hewitt police chief, Jim Devlin stated that the theft took place at approximately 2:30 PM at the Wal-Mart located at 733 Sun Valley Blvd.
Authorities believe that the masked woman was working with accomplice, Lisa Ann Pounder, 50.  Using surveillance footage, police believe that Pounder distracted the elderly woman, so that her partner could take her purse without being seen.
The masked woman is even seen re-arranging items in the victim's basket so that the disappearance of her purse is not as noticeable.  Pounder was with the woman when police arrived to take the victim's information. It was a few hours later when police determined that Pounder was involved in the theft and arrested her.
Lisa Ann Pounder  has been charged with theft of property between $2,500 and $30,000 of an elderly individual, but her partner's identity is still unknown.
If you recognize or have information about the unknown masked woman contact the Hewitt Police Department at (254) 666-6272.