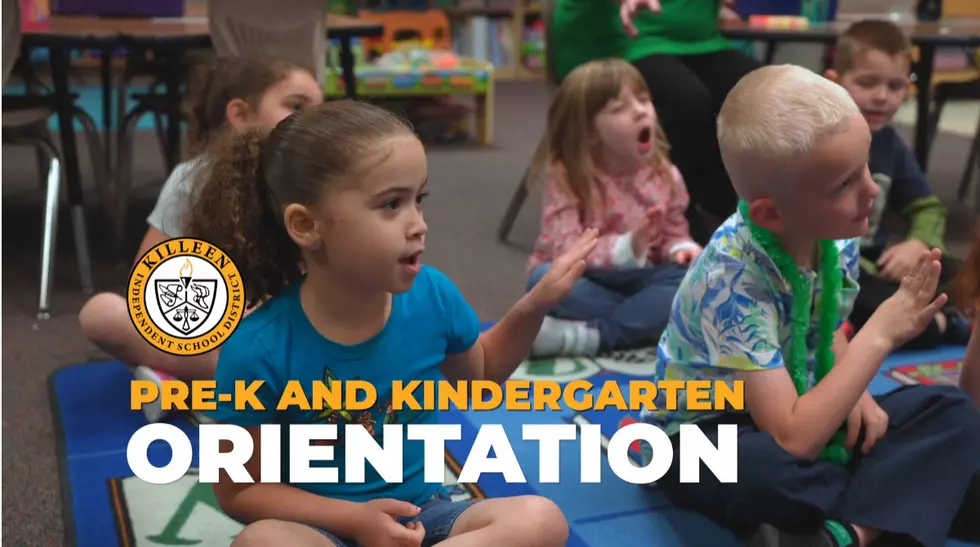 It's Time To Get Excited Little Learners Registered With Killeen ISD PreK
Killeen ISD
Sometimes I feel like educators in Kileen, Texas don't get the proper credit that they deserve when it comes to their responsibilities as molders of young minds.
IT TAKES A VILLAGE TO RAISE OUR CHILDREN!
You have to keep in mind that your child is with an educator eight hours out of the day, five days a week.. Trusting these educators with your children is pretty much trusting a teacher to help shape the person that they will become. It definitely takes a village to raise a child and it starts all the way as early as pre-K.
The Killeen Independent School District has some of the best preschool teachers in my opinion, and if you're ready to get your child enrolled in school,  KISD invites all parents and guardians of children who are between the ages of three and five years old to attend pre-K and kindergarten round-up on May 2nd and 3rd in order to register your child for the 2022 -2023 school orientation.
HOW MUCH DOES PRE-SCHOOL COST?
Our local teachers are excited to offer free and full-day pre-kindergarten and kindergarten programs to our children. However, there will be required documentation needed at this event.
You can learn more about it at killeenisd.org/enroll_ec. It's time for our little people to learn more about the world and Killeen ISD educators are the best to do it. Let's get these babies enrolled.
Texas Shaped Gifts for That Special Someone This Holiday Season
Living in Texas is enough of a gift, but if you know a certain someone who's difficult to shop for but loves the Lone Star State, here are some gifts they're sure to tip their cowboy hat to.
12 Weird Whataburger Gifts
Shopping for a Texan can be difficult. It's a scientific fact that Texans have refined taste and a cheap trinket will not do. One way to ensure a great gift is to buy something that says "Texas" loud and proud.
Test Your Texas: How Many of These Jeopardy! Questions Can You Answer?
Jeopardy! as we know it has been on the air since 1984, but the show got its start way back 1964.
Over the decades, the writers have managed to keep coming up with challenging questions to test the intellectual might of America's best and brightest (and sometimes softball questions for celebrities).
Texas is a place packed with personality, culture, and history, and there've been hundreds of questions/answers about the Lone Star State. Let's take a look at a few recent ones, and keep an eye out because we'll add more soon to test your Texas trivia skills and challenge newcomers.
How many of these can you get right without Googling?