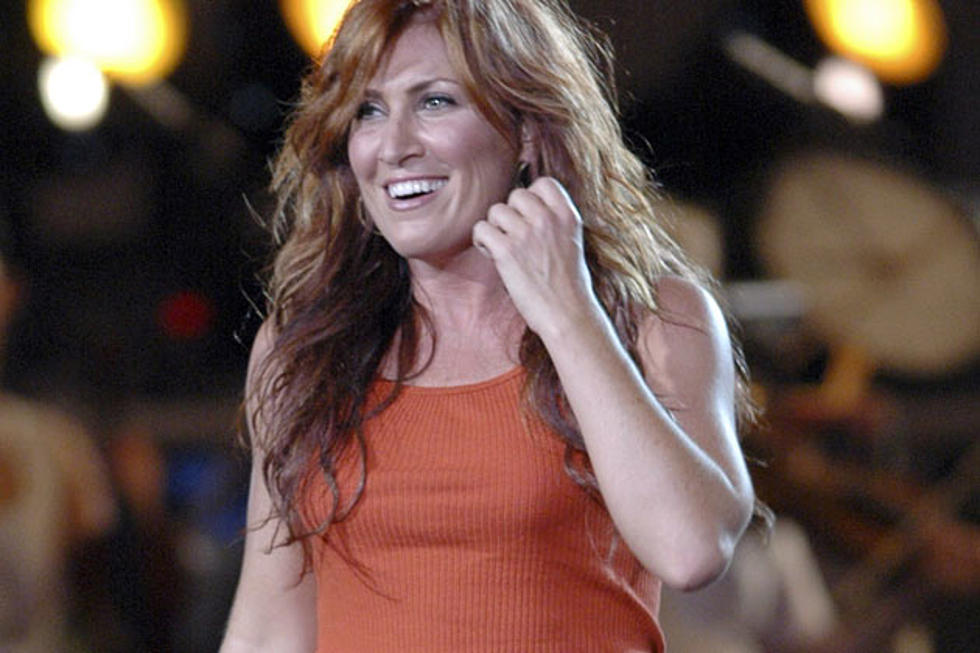 Jo Dee Messina Parts With Curb Records, Preps First New Release in Three Years
Stephen J. Boitano, Getty Images
Jo Dee Messina and Curb Records have parted ways, according to the singer's official website. The 'Bye, Bye' singer's departure from the Nashville-based music label is the first step in what Messina hopes will be a brand new beginning in 2013.
"I am so excited to be able to start fresh," Messina shares via her website. "I have so much music to share. Getting it out there to the fans is going to be such a blessing."
Though Messina's creative partnership with the label produced a handful of No. 1 songs and platinum record in its early years, the singer has not cracked the Top 10 since her 2005 chart-topper 'My Give a Damn's Busted.'
Messina has been rather outspoken about her frustrations with Curb Records, following in the footsteps of Tim McGraw and LeAnn Rimes -- two artists who have taken legal action against the label in the past.
"It's just ridiculous," Messina told Tennessee's Daily Times concerning her label frustrations in 2010 (quote via The Boot).  "It's affecting my ability to make a living, and that's illegal in any other business, by the way."
Adding to her concerns, Messina insisted, "If you look at my records, they're so far apart, it's been hard to gain momentum each time. I feel really discouraged sometimes, because so many fans are out there who want to hear it, and that's all that I want."
Ironically, the singer's first single post-Curb Records is expected to be the aptly-titled 'A Woman's Rant,' a song she has previewed in many of her recent concert sets. No new label has been mentioned, but Messina has partnered with Clearview Artist Management for representation, as well as APA Nashville for booking purposes.
To date, Messina has earned six No. 1 singles, and has sold nearly five million albums domestically. The 42-year-old mother of two is currently on the road with dates scheduled through the first half of 2013.