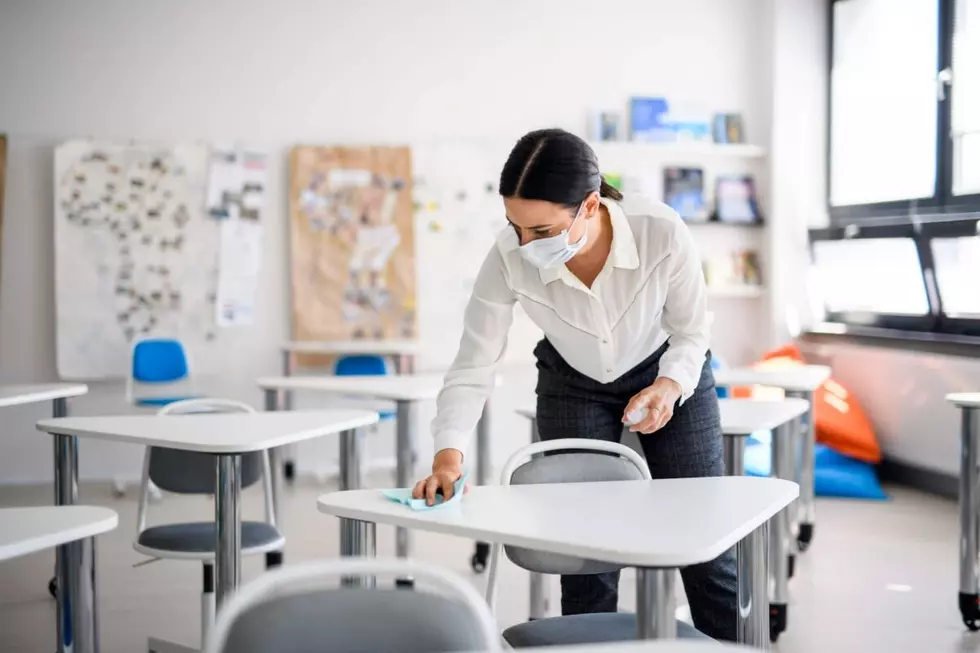 Killeen, Texas School District Seeks Help Lowering COVID-19 Cases
Shutterstock
The COVID-19 cases in the Killeen, Texas area are dramatically increasing by the day. They have increased to such a degree that Bell County is now at COVID-19 Threat Level 1, meaning "Severe Uncontrolled Community Transmission".
That's horrifying, not to mention potentially deadly for some in our community. It's particularly scary for our loved ones, especially the children in my opinion. The Killeen independent school District (KISD) sent out an email Friday to all the parents saying that the school district has carefully  analyzed the present Covid cases and students who have and have not been returning to campus due to it.
courtesy of Piggie
This will be KISD's third year resuming a semester while families are living with this treacherous virus.
I don't think our children should be physically going to class right now. They ought to be learning virtually from home. That said, I'm grateful to KISD for taking precautions, as well as trying to communicate to parents and students steps they can take to help slow the sperad of this illness.
Courtesy of Piggie
THANK YOU KISD FOR CARING
KISD has gone as far as making free testing available to staffand students at Nolan Middle School, 505 East Jasper Road. If you look at the screenshot above, there are guidelines they're asking families to follow in order to get the rate of infections down and hopefully make school a safer environment for our kids.
I would encourage KISD families and all Central Texans to follow these tips and continue being mindful and cautious while out in public. I think we can all agree that we want to keep our kids safe.
5 Things to Do While Quarantined
5 Things I Took for Granted Before the COVID-19 Pandemic
Dogs Being Trained to Detect COVID-19