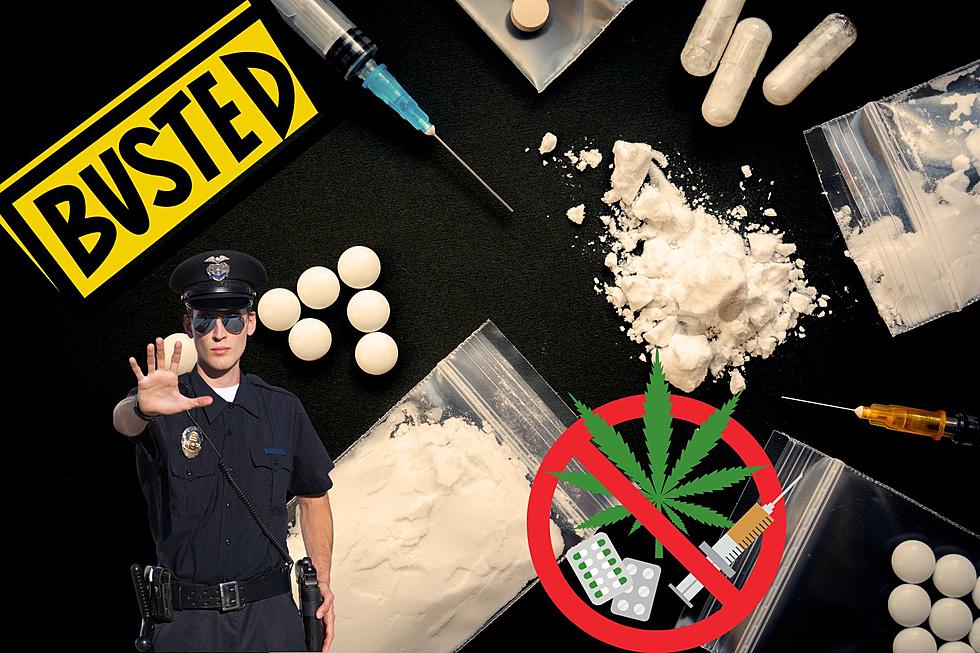 Killeen, Texas Makes One Sizable Bust Of Illegal Drugs
Canva
The Killeen, Texas Police Department reported on July 27, 2023 that a major haul of illegal drugs were seized after what began as a routine traffic stop escalated with the passenger attempting to flee on foot. According to reports, just after 4:30 PM KPD began to attempt to pull over a white GMC Terrain for a traffic violation in the 200 block of Hallmark Avenue, and the subsequent searching of the vehicle led to a large quantity of narcotics being confiscated.
Killeen Police were assisted by a K9 unit in their investigation. Two people were arrested and transported to the Killeen City Jail where they now await formal charges, and will most likely be moved to the Bell County Jail.
What drugs exactly were seized during the traffic stop?
According to the release by Killeen Police Department, these are the drugs that were captured along with a hand gun.
3.4 lbs. of Methamphetamine
4.2 lbs. of Marijuana
14.3 grams Ecstasy
8.12 grams of Cocaine
16.74 grams Fentanyl (M30 pills)
5.64 grams Alprazolam
Obviously based on the assortment of illegal substances and the quantities of each, this equals an impactful disruption of drug inventory on the streets of Central Texas. The investigation is ongoing, so it is difficult to estimate the overall butterfly effect this will have for the community, but clearly everyone is hopeful for it to be a positive one that will continue to pay dividends in the quality of life and safety of our neighborhoods.
If you have any information about this or other cases, you are encouraged to contact Bell County Crime Stoppers.
Most Wanted - Dante Tremayne Thompson From Austin, Texas Sought By DPS
Law Enforcement In Texas is currently looking one individual wanted for two separate incidents that took place in September and October of 2022.
You Can Help Bring A Top Ten Most Wanted Fugitive From San Antonio, Texas To Justice
It's been two years since anyone in the state of Texas has seen Steven Clay Leifeste. Last seen in 2021, he's been placed in the Texas Most Wanted Top Ten.
Be On High Alert: These Bell County, Texas Most Wanted For June 2023
As we've made it halfway through the year of 2023, there are still individuals being looked for their crimes in Bell County. Have you seen any of them?