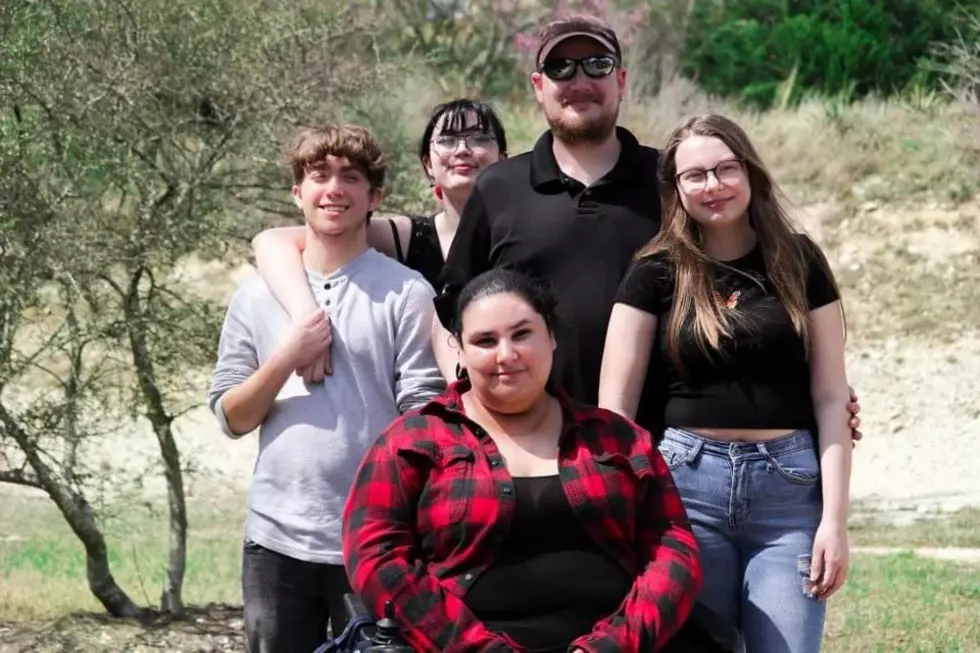 Killeen, Texas Woman's Family Is Asking For Help Making A Miracle
Courtesy of Selma Guajardo
A Killeen, Texas woman by the name of Selma Guajardo is asking for Central Texas to come together and help in any way possible.
KILLEEN, TEXAS FAMILY NEEDS YOUR HELP
Family and friends are raising money for the nonprofit Help Hope Live to fund uninsured medical expenses associated with a catastrophic illness.
This story is actually near and dear to my heart because - full disclosure - I know this young lady personally.
Selma Guajardo is probably one of the funniest, most honest, and genuine women I know and I hate that she's going through these terrible events. Selma has been living with limb-girdle muscular dystrophy type A. The disease causes muscles to atrophy over time, leaving her with very little muscle to use now.
WHO IS SELMA GUAJARDO?
I met Selma a couple of years ago working, and she explained to me the reason she was in the wheelchair. I asked her if was she born with this disability or if it manifested later. She explained to me it was definitely something she noticed in time as she couldn't run or walk as much.
Selma has been in a wheelchair for many years and hardly leaves her house because of this disease. Her family is humbly asking Central Texas to help her raise money for a wheelchair-accessible vehicle and extra finance for the maintenance cost.
IT TAKES A VILLAGE AND YOUR HELP IN CENTRAL TEXAS
It's important in Central Texas that we help one another like neighbors, and this particular family is certainly experiencing trying times. It really puts a lot into perspective on things we take advantage of on a daily basis just like walking to the mailbox.
Here is the link if you're wanting to donate to Selma and help change her family's lives. Let's help this family as much as possible!
5 Things I Took for Granted Before the COVID-19 Pandemic
10 Cheapest Texas Getaways
June 18 was National Wanna Get Away Day, and it got us to thinking of where Texans can get away from it all this summer and have a great time without breaking the bank.