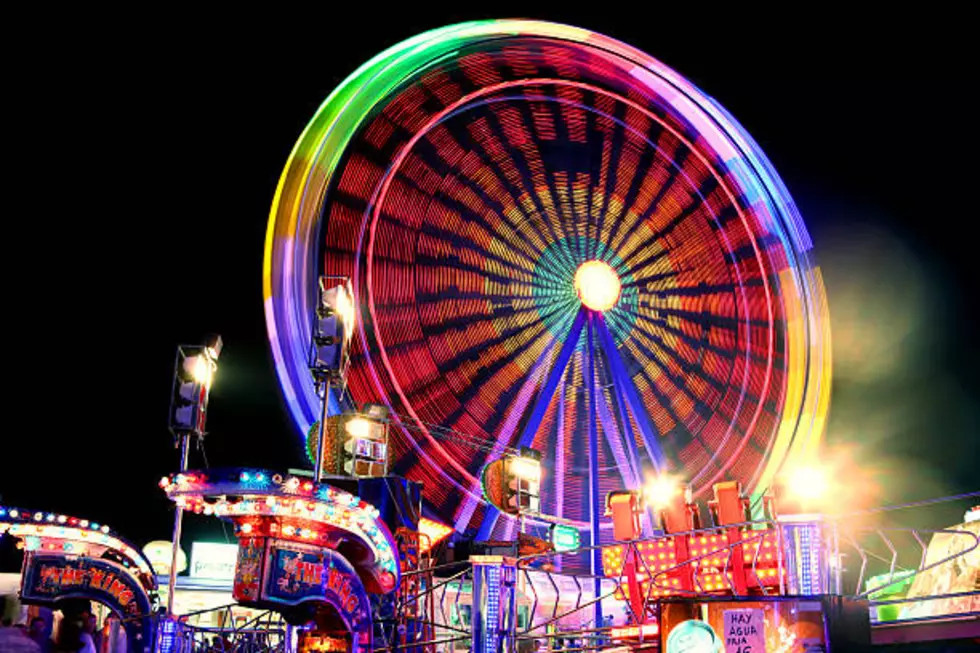 Let's Party! Time for Rabbit Fest In Copperas Cove, Texas
Getty Images
Copperas Cove, Texas, this is one of my favorite times of the year. The funnel cakes are the fluffiest, the rides are on point, and I can have all the fun I can handle.
When is Rabbit Fest 2022?
Starting May 19th, Rabbit Fest is coming back. Every year around this time, Copperas Cove has one of the most memorable festivals, offering delicious foods, arts and craft vendors, carnival rides, live entertainment, and so much more!
You do not want to miss out on this amazing event. If you're a native of Central Texas, you are aware of how fun it can be. I have great memories of being a little girl and going on the Ferris wheel with my father every single year.
Rabbit Fest is the Party of the Year!
Each year the live entertainment is always phenomenal. You will get to see some of the best entertainers and singers in Central Texas put on a show you won't forget.
The line-up hasn't been officially released yet, but I know it will be amazing as always!
One of my favorite things about Rabbit Fest would have to be the food! We're talking about Grade A fair food. The funnel cakes literally melt in your mouth, the snow cones are so refreshing, and everything is amazing at the annual festival.
If you're thinking about getting your family out of the house before summer gets going, this is the perfect place to have some fun in Central Texas. Enjoy Rabbit Fest!
Welcome To The Sweet Serengeti Cabin with Zebras Located Right Here In Texas
There is an
Airbnb
in Blanco, Texas with a Serengeti theme that is the perfect vacation spot, especially if you love exotic wildlife.
Why the Most Expensive House in Belton, Texas is Perfect For Parties
This spacious 3 bedroom, 5 bath home in Belton has 5,580 square feet, but the star of the show is the incredible piece of land that comes with it.
The property includes over 300 acres and is
listed at $25,000,000
. Let's explore the house, pool, and all the great places you can throw a party without leaving your home!
PICS: Explore Flophouze Shipping Container Hotel in Round Top, Texas
You've got to love what Matt White and his team have done with these old shipping containers. If you like what you see, you can even buy one and have it custom made and shipped to you. If you're just looking to get away for a while, you can stay in one of these Houzes you'd never suspect were made from recycled and reclaimed materials. Let's take a look.
Ten Weird World Records Set in Texas
10 Things You Can Thank Texas For
21 Texas Towns Outsiders Can't Pronounce