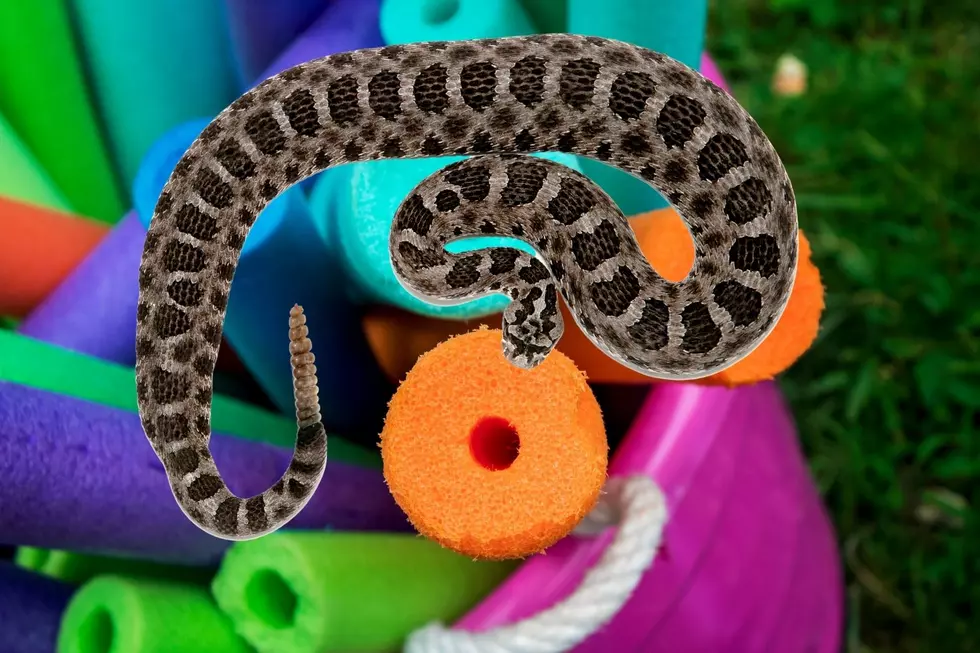 Be Careful! Salado, Texas Family Finds Rattlesnakes Hiding in Pool Toy
Canva
We mentioned this a few weeks ago, but it's worth repeating. Snake season is upon us again. It's easy to forget that these creatures like to hide, and a Central Texas family just got a surprise they will probably remember for a while.
How to Keep Snakes Away
You have to realize that snakes want to be comfortable, just like us.
To snake-proof your home, you should close any gaps around outside doors, window frames, or baseboards. You should also seal any holes, cracks, or crevices, especially near the crawlspace. Snakes can get into your home through a space the size of a pencil. While it's important to keep snakes out of your house, if you want to discourage reptiles from your yard, there are some other things to keep in mind as well.
Nearby water sources can cause snake issues. According to bestlifeonline.com, even the small amount of moisture in a birdbath will attract reptiles. One way you can keep snakes away from your outside area is to replace grass or mulch with gravel.
Dealing with a Rattlesnake
You should never try to grab or poke a snake. It might be harmless, but if it's venomous, the snake can react quickly and cause severe harm to you and others around you.
It's always best to leave things to the professionals if you see or suspect a snake where you live. Stay safe and alert this summer, and check your surroundings!
Read More: Reptiles on the Loose! Beware, It's Snake Season in Central Texas
LOOK: 15 Pets You CAN'T Own in the City of Temple
Temple is a super pet-friendly place to live, but there are some animals city officials would really rather you not try to tame and keep in your home. Let's take a look at a few of the critters on the
banned list
.
5 Beautiful State Parks Near Central Texas
The Most Dangerous City in Texas for 2022 May Surprise You
According to FBI statistics
, Texas had
438
violent crimes and
2,562
property crimes per 100,000 residents as of this year. For every 100,000 residents, there are
224
police officers statewide.
Crime rates are expressed as the number of incidents per 100,000 people.