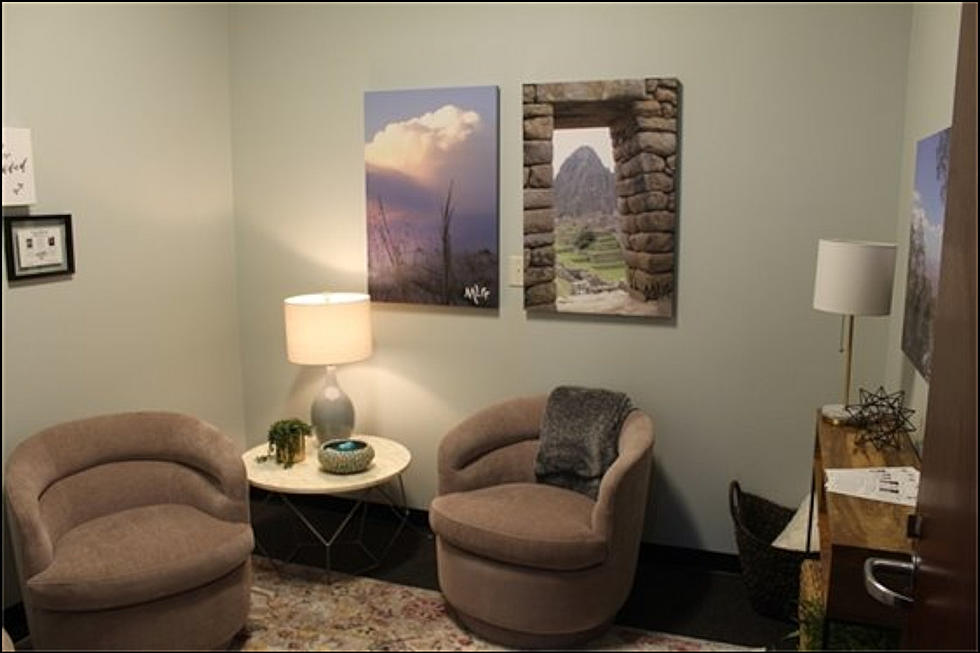 Temple PD Teams with Project Beloved to Create Soft Interview Room for Violent Crime Victims
Photo Courtesy of Project Beloved, Temple PD
The Temple Police Department has partnered with Project Beloved to create a room where victims of sexual assault and other violent offenses can be more comfortable and feel safer while speaking with investigators.
It's called a soft interview room, and it's one of 16 that have been created for law enforcement agencies by Project Beloved. The room is equipped with furniture, blankets, and art work meant to make the experience of speaking with detectives after a traumatic event a little less frightening.
"It can be traumatic for victims to have to recount the crimes that have been committed against them," Temple PD Crime Victims Liaison Alison Sutherland said Monday. "We do our best to make them feel as comfortable as possible during this process. We are grateful to Project Beloved for making this possible."
Based in Fort Worth, Project Beloved was founded by Tracy Matheson following the sexual assault and murder of her 22-year-old daughter, Molly Jane Matheson, in 2017. Molly had a tattoo which read "Beloved", which a friend told Tracy meant she was beloved in God's eyes.
The mission of Project Beloved is ensure that sexual assault victims are heard and believed, and that their attackers are prosecuted.
Part of that mission is the creation of soft interview rooms like that now installed at Temple PD HQ. The rooms are based on the principle of Trauma Informed Care, which takes into account everything from the color of the paint on the wall, the lighting, the fabric of the furniture, and the type of art on display. The idea is to get away from the "institutional feeling" of a typical police interview room.
"I am delighted to partner with Temple Police Department and thrilled by their interest in providing a trauma-informed space to speak with victims of sexual assault or any victim of violent crime," Tracy said Monday. "It is a very important piece of the investigation process and I hope that this room will serve them well."
In the video below, you can see what went into designing and creating a soft interview room in Austin.
Personally, I think this is a welcome addition to any police department. Someone who's been the victim of a horrific assault is already going through a nightmare, and sitting in a cold, sterile interview room to talk to police about it is not ideal.
While I hate that this room even has to exist for such a purpose, I'm glad it will give people most in need of comfort the ability to feel safer as they come forward with their story.
Enter your number to get our free mobile app
Here are some tips for self-care during the pandemic: