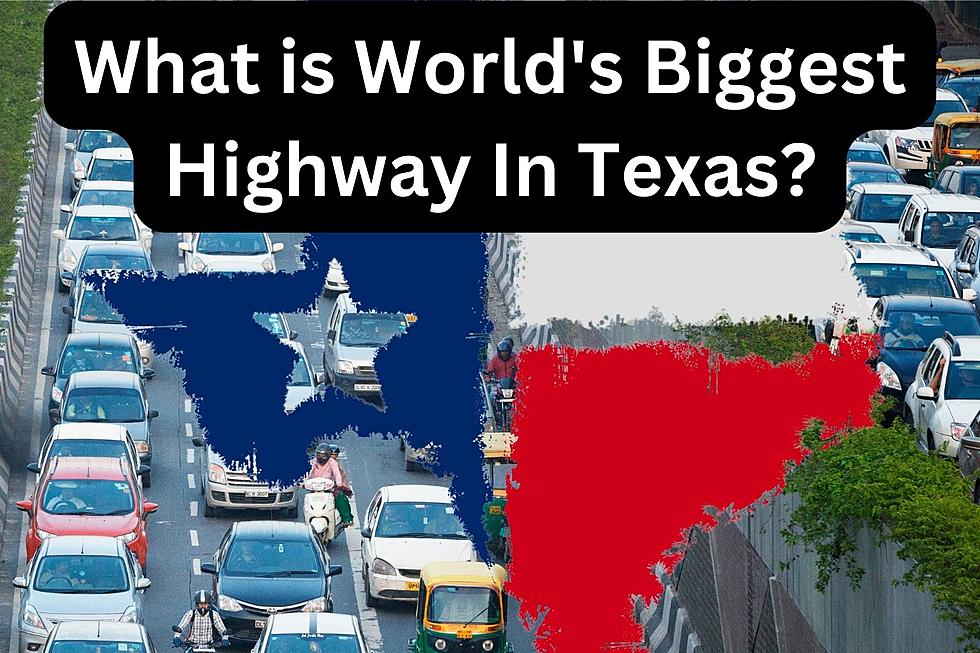 Everything Is Bigger In Texas Including The World's Largest Highway
Canva
How often are you cruising down Interstate 14 or Interstate 35 through Killeen-Temple, Texas and thought to yourself, "We really could use a few extra lanes?" Well, at least some agree with you because we are experiencing a much needed lane widening on Interstate 14.
Let me be perfectly clear, everyone loves the 4th lane plus the exit between the north loop in Temple and the south loop, but could it at all be possible to expand it passed the Midway Drive exit at FM 817 to beyond the confluence with Interstate 14? I mean, even Texas's oldest road has a few lanes.
Before you start saying, "Wow, someone is really needy." I repeat, I am thankful for the lanes we have, and very thankful our traffic is not like that in the major metro areas. Austin is only an hour away, and I get anxiety just thinking about going south of Salado.
That picture shows just 12 lanes, now imagine a road in Texas that has 26 total lanes? It's real, "I seent it." It is located in the Houston metro area, and no matter if it's packed with vehicles, or barely traveled, it truly is a marvelous sight to see.
Never mind having to imagine, it is more than 500 feet from one side to the other when you include outer roads that feed onto, and off of Interstate 10 in Houston.
Texas, in the area of the Katy Highway and Bunker Hill, provides the world's largest highway. Can you say you're surprised? It has 6 lanes each way, 2 express lanes each way, and then 5 outer roads each way. Afterall, "Everything is bigger in Texas."
Do you think you have what it takes to challenge the World's Largest Highway?
7 Texas Stereotypes Every Non Texan Gets Wrong
These are the 7 things everyone gets wrong about Texans according to
MyHighPlains.com
.
Ten Habits Every 'Real' Texan Can't Break
11 Oldest Towns In Texas, '1' Is Closer Than You Think
These are the 11 oldest towns in Texas according to
A-Z Animals