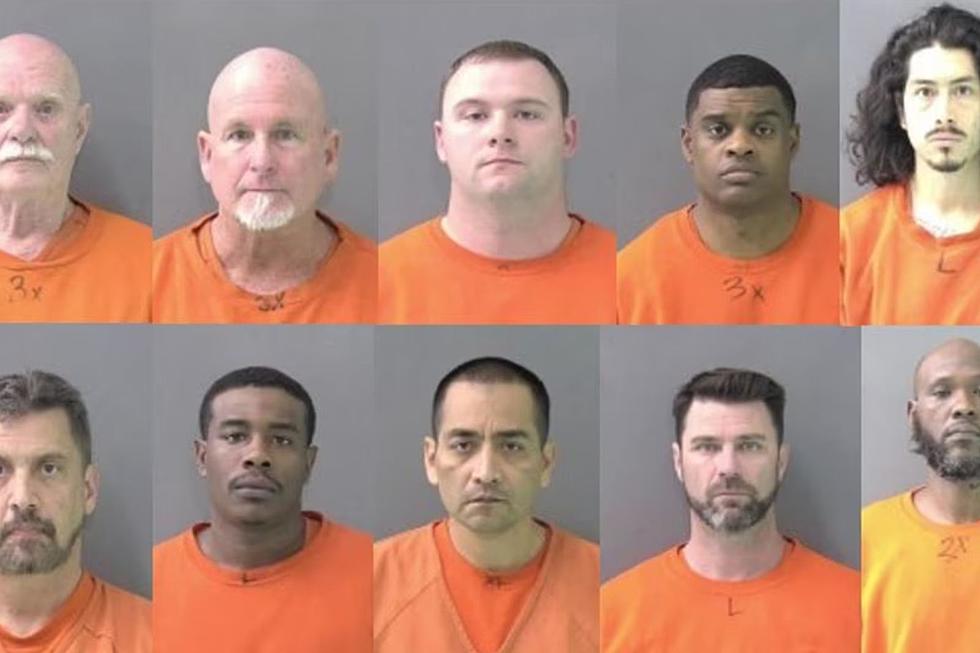 10 Texas Residents Arrested For Sex Crimes In Bell County
Bell County Sheriff's Office
The Bell County Sheriff's Office conducted a prostitution sting recently, and 10 men were arrested. Most of them have addresses in Killeen-Temple, Texas. The sting was a joint effort of Bell County Sheriff's Office, Bell County Organized Crime Unit, the Fort Hood Military Police, and the Fort Hood Criminal Investigations Division.
According to an article with KWTX, "All 10 are charged with Soliciting a Prostitute, a state felony in Texas. One of the men also received a charge of resisting arrest." Remember, all suspects are presumed innocent until found guilty. These men were arrested after Digital ads were posted to known websites promoting prostitution Wednesday and Thursday, where officers responded to more than 700 communications from 73 different contacts in response to the ads.
Why is prostitution a crime in Texas?
The most common answer is because the industry contributes to the massive, world wide problem of human and sex trafficking. Even when you believe it is just an arrangement between consenting adults, you might be missing the conditions, duress, and circumstances of the prostitute often times being forced to conduct services.
What other crimes are prevented when making arrests in a prostitution sting?
"In the past, we have heard public criticism to operations like this that amounted to 'this is just sex between consenting adults,'" Chief Deputy T.J. Cruz said, "but that's far from the truth."
"In a previous sting, we arrested an individual with body bags, duct tape, and bleach in his trunk," Cruz said. "During this week's operation, one of the defendants negotiated a price but arrived with no money. What do you think his plan was?"
When should someone call police if human trafficking is suspected?
IMMEDIATELY! See something, say something is the best practice.
Bell County residents, who suspect or have knowledge of human trafficking or need assistance themselves, can reach out locally to Aware Central Texas at 254-813-0968, or can nationally report by calling the Human Trafficking Hotline at 1-888-373-7888, or by texting "Help" to 233733 (BEFREE).
Texas Most Wanted – We Need To Find This Missing Sex Offender From Austin, Texas
One man from Austin hasn't answered for his crimes against children for almost two decades.
10 Most Dangerous Cities In Texas, "1" Is Closer Than You Think
Data is based on violent crime per 100,000 residents. These are the 10 most dangerous communities in Texas.
Help Bring These February Most Wanted Criminals In Bell County, Texas To Justice
The month of February is short, but that still doesn't stop Bell County Law Enforcement for looking for criminals evading the law.