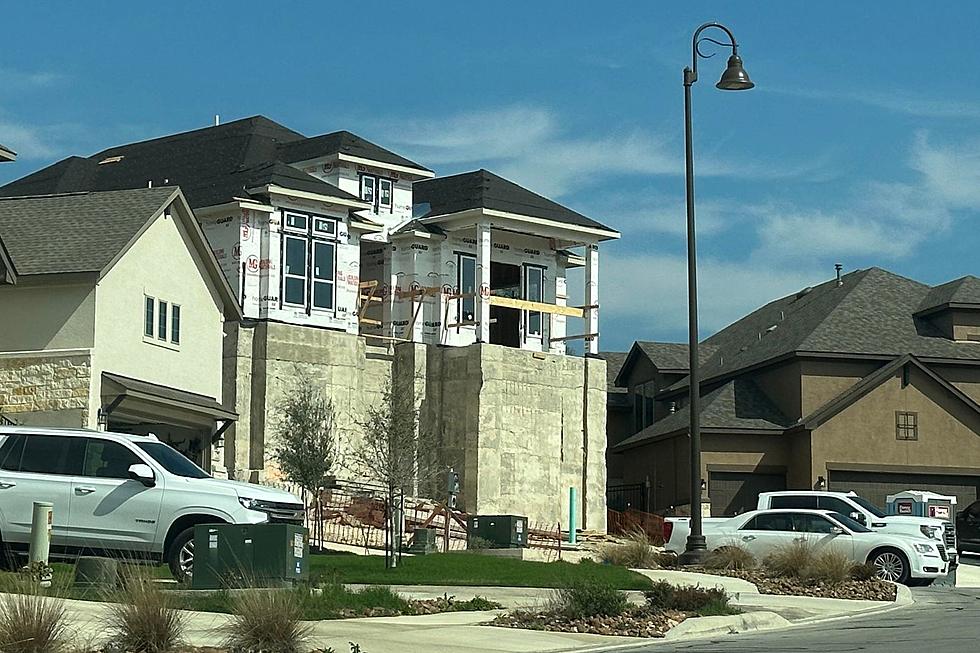 This House in Texas Has a Weird Foundation and Everyone Has Questions
u/space3130 via Reddit
Everything is bigger in Texas, right? Well, if you took one look at this house you would most definitely respond with "yes!"
A home in Boerne, TX. is going viral after it's strange looking foundation left many people confused. The internet has questions, and I'm sure that there's a very logical reason as to why the foundation looks like this, but I also have questions. Check out the house below.
Question number one: how would you get to the door?!
Again, I'm sure to some this makes perfect sense, but I cannot see how it could. Is there going to be a moat? Do you get to the front door by elevator? Is there a reason the house foundation is built like this? We. Want. Answers.
Someone in the comments on this video said that the Homeowners Association wouldn't let them have a two story house, so they built the foundation up to that level, but that's just a rumor.
Enter your number to get our free mobile app
Someone pointed out that if you look at the other houses around it- they have a similar design with stairs (like a lot of stairs) leading up to the front door; it could paint a better picture as to how the end result of this house will look like.
Perhaps one of my favorite theories is that this homeowner is getting ready for the zombie apocalypse.
I guess you could say that this house is a prime example of "trust the process". The house is located in a beautiful neighborhood- and you can find out more about the house here.
Top 12 Best Growing Texas Cities With Stable Housing Markets
A recent study has revealed that Texas dominates the list of top 20 U.S. cities with the best housing markets for growth and stability, with 12 of these cities located in the state.