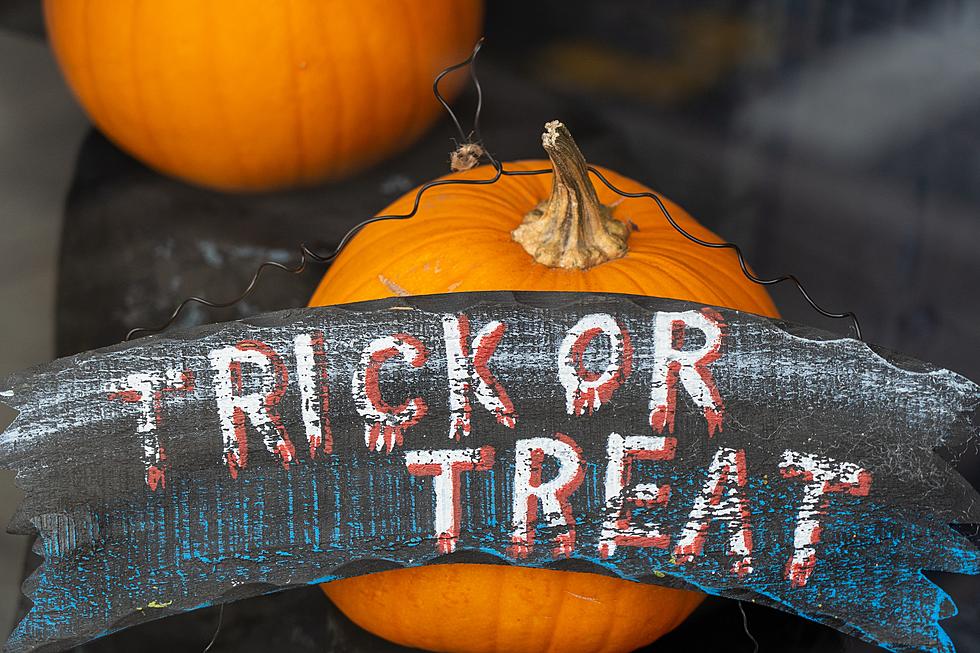 City of Killeen Suggests Celebrating Halloween on Sat. Instead of Sun.
Photo by Nick Fewings on Unsplash
It's that time of year again: the annual debate over whether Halloween Trick-or Treating should fall on the 31st, like it does every year, or the last Saturday in October, which this year would be on Saturday the 30th.
TRICK or TREAT?
According to a news release from the City of Killeen, city officials are encouraging residents to trick-or-treat on Saturday the 30th instead of Sunday the 31st, and I think it's a great idea.
There has been talk over the last several years about making Halloween trick-or-treating the last Saturday of October. Many feel like it would make it a safer, more fun experience for the kids. I even seem to remember a petition in 2018 that asked President Trump to make the last Saturday in October the night to trick-or-treat. I'm sure he would have made it happen in his second term.
SAFETY ISSUES
According to a report from The Washington Post, Halloween night is the deadliest night for child pedestrians.
Kids out trick-or-treating are three times more likely to be hit and killed by a car. ProCon reports that celebrating on a Saturday would give communities the opportunity to block off certain roads in the neighborhood to allow the kids a safer space to trick-or-treat. Blocking off a road on weeknights is not as practical for those coming home from work.
MAXIMIZE THE FUN
Moving Halloween to the last Saturday of the month would also make Halloween more fun for everybody. On weeknights, there's a lot of rushing home from work to get the kids dinner, get the homework done, and get them into their costumes. It adds a lot of stress to the night's events.
Halloween on a Saturday also helps curb the need for a bedtime. Let's face it: when the kids come home with a big bag of candy, you know they will want to have some. Working through that sugar high can result in a later bedtime than usual, which could also mean a grumpier morning for the little ones.
SCHOOL DAZE
Going to school on the day of Halloween can be fun, but remember that not everyone celebrates Halloween. The disruption to the daily schedule can take its toll on a lot of kids.
Plus, Halloween on a Saturday prevents added stress a teacher may have to deal with on the day of and especially on the day after.
CITY OF KILLEEN HOPES FOR TREATS, NOT TRICKS
The city is hoping you'll see the advantages of a Saturday Halloween. They suggest trick-or-treating from 6-9 PM.
City officials said in a press release, "Households that wish to distribute candy should turn the front porch lights on to indicate they welcome trick-or-treating. Trick-or-Treaters should only approach houses that have porch lights on and should never enter a home or car for a treat."  
DON'T LET COVID RUIN YOUR HALLOWEEN
The Centers for Disease Control and Prevention have also chimed in to remind you that door-to-door trick-or-treating can be risky again this year, and they are also recommending smaller groups and crowds.
Here are their recommendations:
Stay home if you or any member of your group is sick
Wear a cloth mask (costume masks are not appropriate substitutes for protective masks)
Keep at least six feet of distance at all times; avoid parties, encourage small groups
Remain outdoors
Observe good hygiene by using hand sanitizer and washing hands
Wash hands and inspect candy before enjoying
Participating Houses/Venues:
Do not participate if you or any member of your household is sick
Wear a cloth mask when interacting with trick-or-treaters
Keep at last six feet of distance from trick-or-treaters
Keep all activities outdoors
Wash hands frequently when preparing treats and before and after delivering them
Consider contactless delivery, by pre-packaging treats and setting them out to grab
Happy Halloween!
Meet Our Latest $1,000 Winners!
From now through October 15, we're giving you 10 chances every weekday to win $1,000 instantly or the grand prize of $10,000!
We'll bring you a new cash code every hour between 8AM and 5PM. When you hear a code, tap
our free app
to enter it for your chance to win.
The more codes you enter, the better your chances of taking home some serious cash like these recent winners.
Don't Be The House on the Block That Serves These Halloween Candies
Halloween is just around the corner, and the kids are gonna be out and about trick-or-treating before you know it.
We want to make sure your house doesn't get egged or TP'd this spooky season, so here are the treats you should avoid handing out if you don't want to be tricked!
LOOK: Texas' Most Wish Listed Airbnb