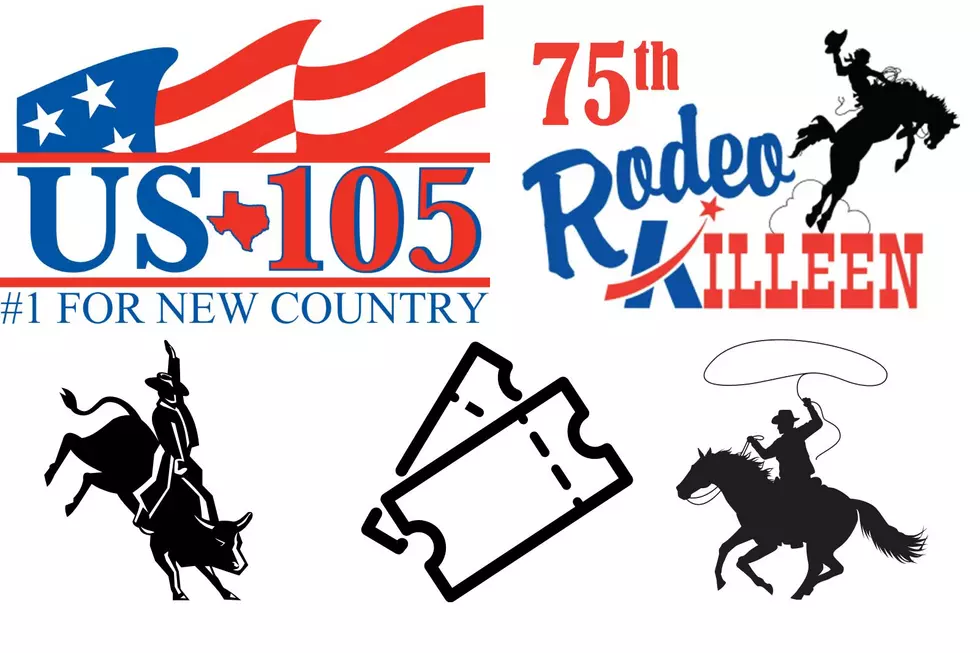 US105 Has Free Tickets for The 75th Annual Killeen Rodeo
Canva
Time to dust off those nice boots and polish those buckles! The 75th Annual Rodeo Killeen is set for May 19-21 at the Killeen, Texas Rodeo Grounds, 3601 S. WS Young Drive.
US105 has you chance to win free tickets all week long starting this Monday with AZ & Tamme.
75th annual Rodeo Killeen
Killeen's got 75 years of rodeo excellence under its belt with this event alone, and this year's rodeo continues that tradition. Whether you're into barrel racing, calf roping, or bull riding (let's be honest - we love 'em all), you'll find it all at the Killeen Rodeo. Pre-show each night starts at 7:30pm with all the rodeo action starting at 8pm.
Killeen Rodeo Tickets
Adult admission for the rodeo is $13 in advance and $15 at the gate, while children tickets are $8 in advance, $10 at the gate. Kids 6 and under get in for free.
Tickets are on sale now at several locations throughout the Killen area including the Killeen Civic & Conference Center, Cavender's in Killeen, Nyle Maxwell Killeen, and First National Bank of Texas.
Want to get a free tickets and support a great cause as well? Donate 4 canned food items per person at Nyle Maxwell Killeen, or at the gate, and get a free ticket. The canned food item will support Killeen Food Care.
Each night will also feature free admission for some folks Killeen would like to thank and recognize:
Thursday Night is Military Appreciation Night with free admission for active, guard, reserve, and dependents
Friday Night offers free admission to Killeen city employees, get in free with valid employee ID card
Saturday Night it's Educators Night free entry for faculty and staff with valid employee ID.
Let's go to the Rodeo!
Let's Check Out This Ranch on The Market in Bryan, Texas
This would be the perfect ranch house...if I had the money!
10 Myths About Texas That Even Some Natives Believe
Everything's bigger in Texas, including the tall tales! Our state can seem pretty strange to people from far away, or even our immediate neighbors. There are several myths about Texas that range from quirky to fun and just plain ignorant and insulting, and even some people born and raised her believe 'em. Here are a few we can dispel today.