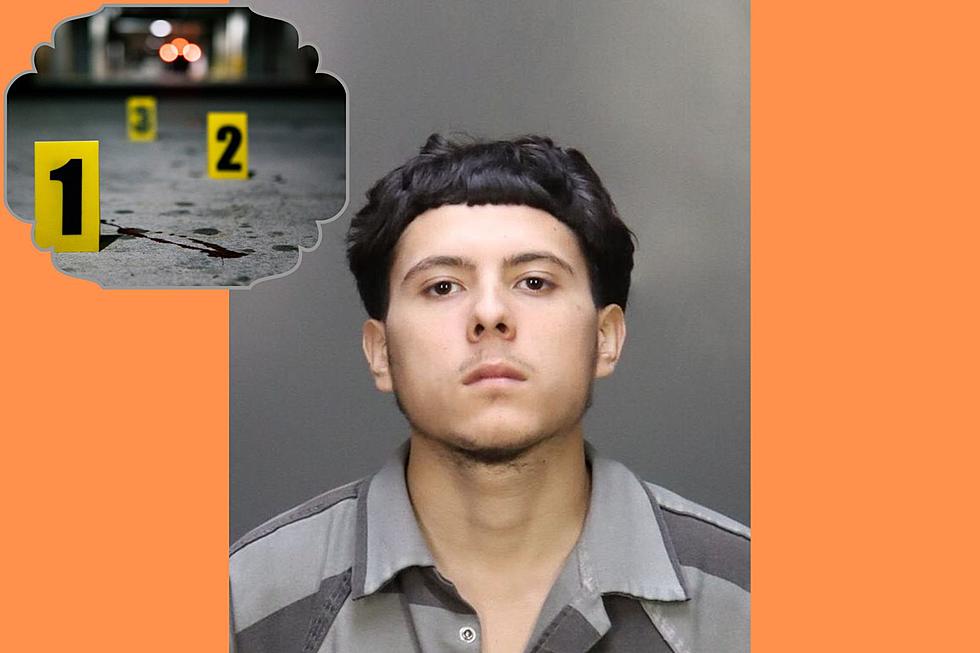 Not Again? Waco, Texas Teen Wanted For Ambushing Teen Victim
McLennan County Jail/Canva
I do not know about you, but I went my entire childhood without losing someone of a similar age that I knew. In Waco, Texas, it seems like more and more children are failing to make it to full grown adult status.
When a teenager dies due to an unforeseen circumstance like an automobile crash, or other accident it is already tragic enough. To discover a teen lost their life potentially at the hands of another teen is especially disheartening. That is what happened to Tercquan Johnson.
The Waco Police Department has reported that they found Johnson lying in the road dead from three gunshot wounds. Additional arrest papers claim he was killed after meeting Ruben Villa Lee Dominguez, 17 for an alleged illegal gun purchase.
According to this article with Fox44 News, the shooting of Johnson took place on the 1900 block of JJ Flewellen Road a little after 8:30 PM the evening of Tuesday, May 2nd. At the time of the shooting, this was declared the seventh murder in Waco for 2023, and became the sixth homicide investigation.
Thanks to a join effort with additional law enforcement, Dominguez was arrested in Freestone County by the U.S. Marshal's Lone Star Fugitive Task Force. According to this article at KWTX, the sport utility vehicle used for fleeing the shooting was recovered in Tarrant County by Fort Worth Police, and then returned to Waco for the investigation.
Dominguez now resides in the McLennan County Jail after being formally indicted for Johnson's murder.
Be On High Alert: These Bell County, Texas Most Wanted For June 2023
As we've made it halfway through the year of 2023, there are still individuals being looked for their crimes in Bell County. Have you seen any of them?
Most Wanted - Dante Tremayne Thompson From Austin, Texas Sought By DPS
Law Enforcement In Texas is currently looking one individual wanted for two separate incidents that took place in September and October of 2022.
You Can Help Bring A Top Ten Most Wanted Fugitive From San Antonio, Texas To Justice
It's been two years since anyone in the state of Texas has seen Steven Clay Leifeste. Last seen in 2021, he's been placed in the Texas Most Wanted Top Ten.