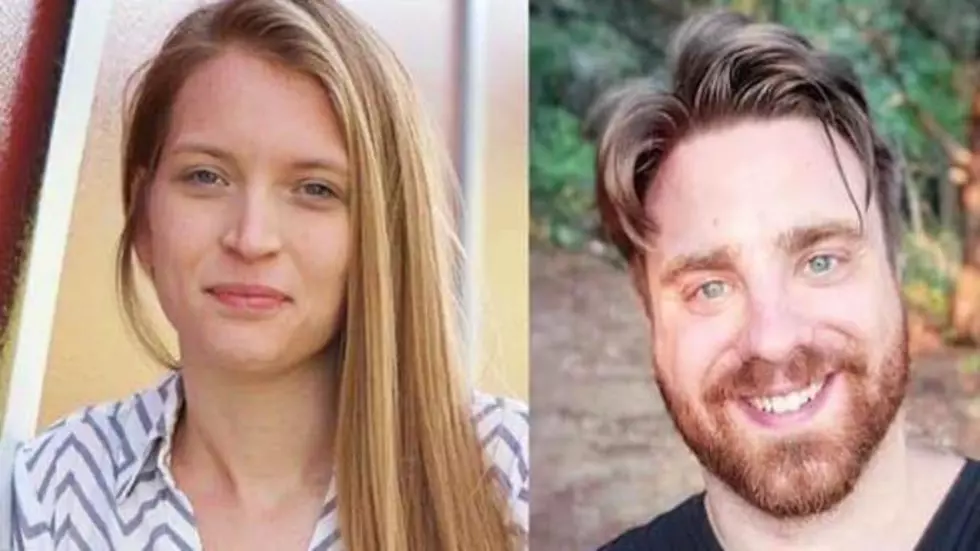 Authorities Release Autopsy Findings in Scott and Swearingin Homicide
Jenna Scott and Michael Swearingin - Courtesy Photos
Friends and family of Jenna Scott and Michael Swearingin continue to mourn the loss of the two Temple residents found buried in Oklahoma this past January.
A full report based on the autopsy findings was released on Friday. The bodies of Swearingin and Scott were found buried together in a remote part of Okfusee County, Oklahoma on January 15th. They had been reported missing January 3rd.
According to NEWS 10 the report says, Michael Swearingin likely died of asphyxiation or strangulation. The autopsy was done by the Chief Oklahoma Medical Examiner. Conditions indicate Swearingin struggled with his attacker. The report describes the death of Jenna Scott as "violent, unnatural, unusual." It says Jenna had adhesive residue on her face and neck, rib fractures, and it was likely her arms and legs were bound. She showed signs of being beaten.
Dr. Lisa Borton wrote that "If additional objective, probative information becomes available, I reserve the right to consider such information and, if appropriate, amend the report, including the cause and manner of death."
Cedric Marks (below) is the man indicted for the crimes. He is said to have been an ex-boyfriend of Jenna's. He has one count of capital murder against him in connection with the deaths.
Police found him hiding in Michigan on January 8th. He was arrested and brought back to Central Texas along with Maya Renee Maxwell who is also named in the indictment. Maxwell is said to have been in the home in Killeen on January 3rd when the murders took place.
The case took another strange turn on February 3rd when Marks escaped a police transport van in Conroe, Texas. He eluded authorities for about 9 hours before being recaptured. He is currently wrapped up in over $1.75 million in bonds in Bell County. Additional charges for Marks include interference with an emergency call, false report, and violating a protective order.
We continue to offer our prayers for comfort and healing to the families of Jenna Scott and Michael Swearingin.