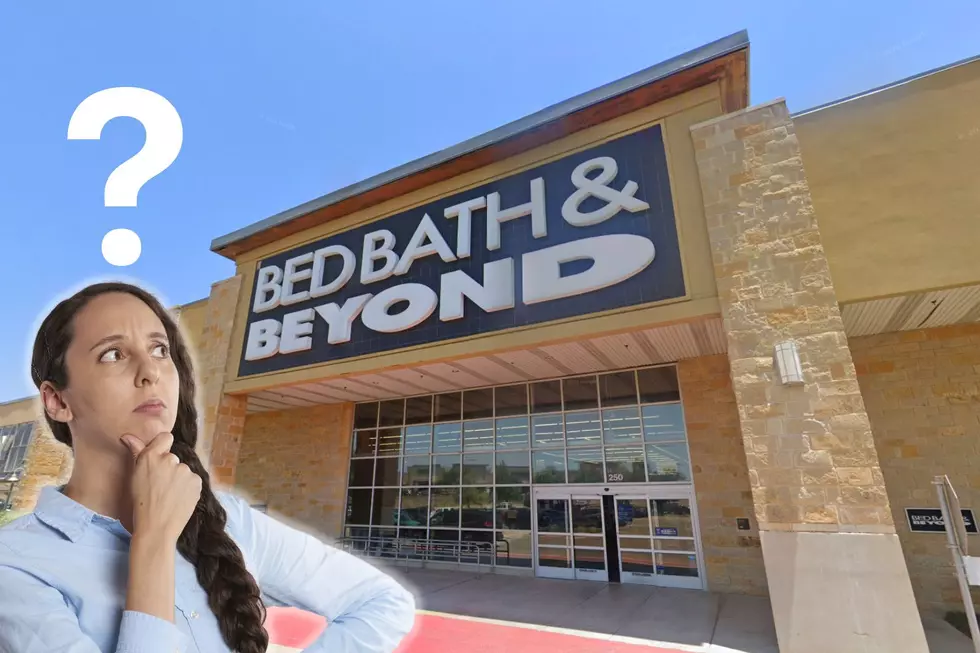 Bed Bath & Beyond to Close 150 Stores – What About Temple, Texas?
Google Maps/Canva
Another major retailer is set to lay off 20% of their employees and close their "lower performing" stores nationwide. Bed Bath & Beyond has a location in Temple, Texas and one a short drive away in Harker Heights. Will they be among the ones closing?
Big Box Stores
Are big box stores becoming a thing of the past? So many retailers are going through tough financial times that store closings are starting to happen all across the country. Remember Sears or Kmart? Those to retailers use to dominate retail across the country. Now, they've closed their doors for good.
Evan malls are a thing of the past. Stop by a mall sometime and go in. It's like walking through a ghost town. Looks like another retailer is about to bit the dust with the announcement of Bed Bath & Beyond facing tough times.
Bed Bath & Beyond
The struggle is real for Bed Bath & Beyond as sales have dropped to the point where they're closing their "lower performing" stores nationwide while cutting 20% of their workforce.
According to The Sun report, Bed Bath & Beyond hope the move will help save the company $250 million. The retailer closed about 40 stores in 2020 and another three dozen by February 2022 because of slow sales.
The Future of Bed Bath & Beyond
The company owns 769 Bed Bath & Beyond stores, among other retailers, and is looking to win back the shopper by getting back to selling national brands, replacing their own store label brands. They'll also work with national brands on exclusive products for their customers.
A store closings list has not been shared but the future is looking pretty bleak.
We Reached Out
I called the Bed Bath & Beyond in Temple to see if I could speak with someone about the possibility of a local closure. I was told by a perfectly polite manager that they are not allowed to issue any statements to media.
So, only time will tell on whether or not our local stores close.
From Bad to Worse: Company Reports Death of CFO
The company announced Sunday (Sep. 4) that Executive Vice President and CFO Gustavo Arnal had passed away on Friday, September 2. According to a statement issued by Bed Bath & Beyond, Arnal joined the company in May of 2020 after having success at companies like Procter & Gamble, Avon, and Walgreen's, and was instrumental in guiding the company through the COVID-19 pandemic.
According to CNBC, Arnal died after falling from a high rise apartment building in New York. The New York City medical examiner's office ruled his death a suicide.
CBS News reports that Arnal had been named in a class action lawsuit recently brought against the company for allegedly misrepresenting its value and profitability.
Did You Know Some of Your Favorite Restaurants Started in Texas?
It's got to start somewhere, and Texas seems to be a great place from which to launch a tasty restaurant chain.
Top 10: These Are Texas' Most Expensive High School Football Stadiums in '22
There's a reason every good high school football movie is based in Texas. Here in the Lone Star State Friday nights are revered and our young men in football pads exalted to legends in their hometowns. In fact as of last year, Texas is only second to Florida (by two players) as the state with the most players in the NFL.