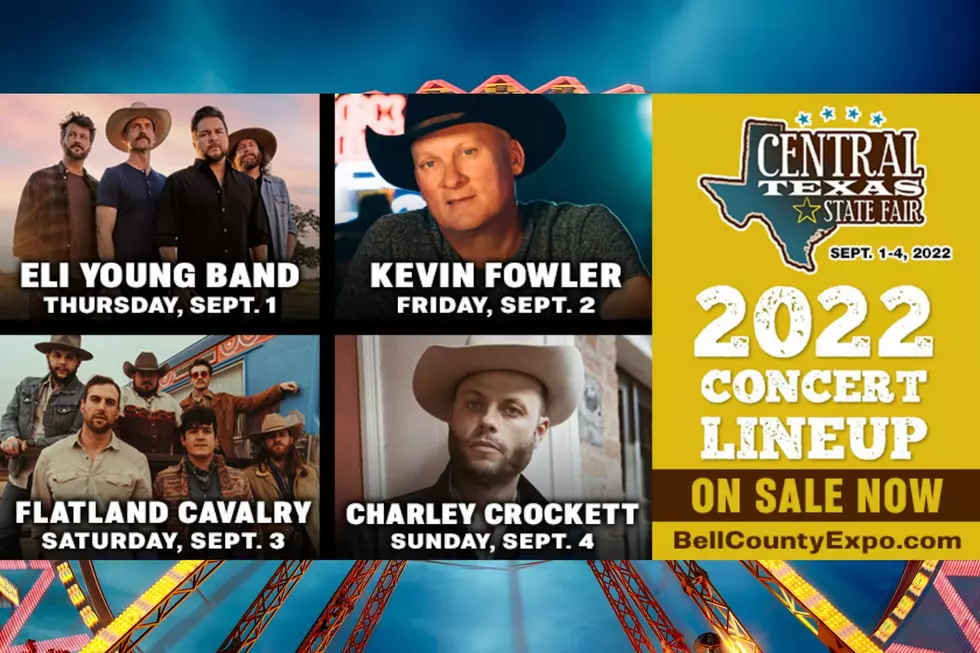 Win Central Texas State Fair Mega Music Passes with US 105
Central Texas State Fair, Canva
The Central Texas State Fair returns to the Bell County Expo Center in Belton this weekend with all the rodeo, carnival, demolition carnage, and, of course, live music action we love!
Tickets are on sale now at centraltexasstatefair.com, but if you're feelin' lucky you can win some Mega Music Passes with your friends here at US 105.
Just fill out the app-exclusive entry form below. It's that easy! We'll draw random winners and get in touch with you if your name comes up.
Don't have our free app? You should get it here. We have app-exclusive giveaways, free streaming, a chat feature, and you can get alerts about news and events across Central Texas and the Lone Star State.
Thanks to the folks at the Central Texas State Fair for hookin' us up with tickets so US 105 can be your free plug.
If you win, your Mega Music Passes get you in to see Eli Young Band, Kevin Fowler, Flatland Calvary, and Charley Crockett, plus free admission to the Fairgrounds!
If you don't see the entry form below, it's 'cause you're not looking at this page on our free app. Download it here, then enter for your chance to win these hot, hot, hot tickets!