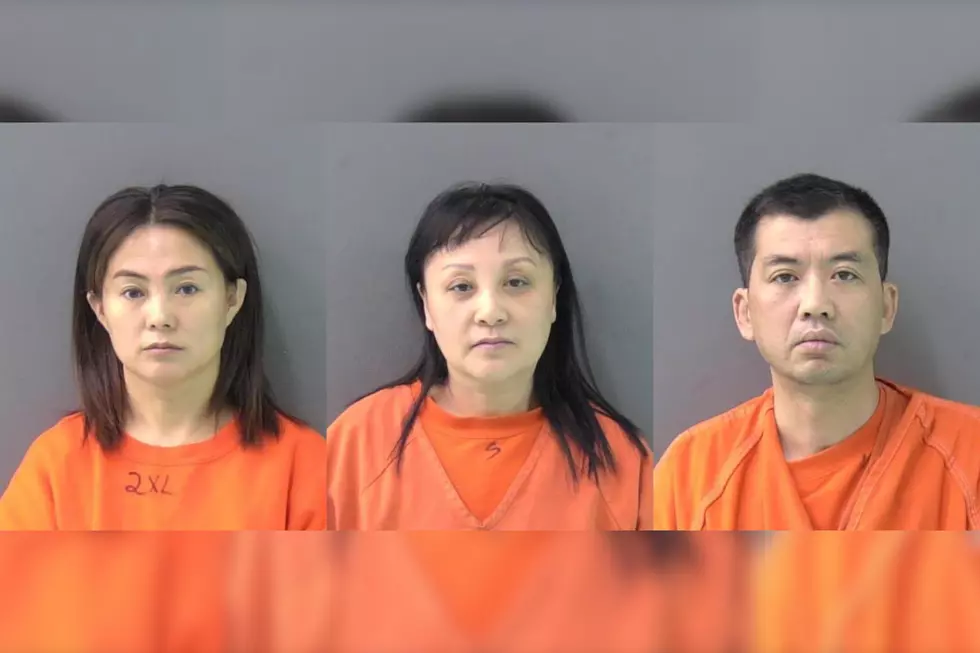 Harker Heights Prostitution Bust Nets Three Arrests
Zhang, Godfrey and Lin - Bell County Jail Photos
A prostitution bust at "The Foot Spa" in Harker Heights netted three arrests this week.
According to a report from KXXV Channel 25, three people were arrested on Tuesday, June 1 and charged with aggravated promotion of prostitution, engaging in organized criminal activity, and engaging in organized criminal activity (money laundering).
Bell County Judge Steven J. Duskie issued the warrants that lead to a search of two residences, a storage unit and The Foot Spa Massage Therapist in Harker Heights.
Warrants were also issued for financial institutions in both Bell and Harris Counties.
FOX44 News reports that a fourth arrest was also made on misdemeanor charges.
KWTX reports that those arrested and held on $250,000 bond are Jingning Lin, 48 of Harker Heights, Hai Yan Zhang, 50 of Harker Heights, Limei (Feng) Godfrey, 45 of Lago Vista, Texas. Kuei Chu Chou was the individual arrested on misdemeanor charges.
FOX44 News says many of the people they spoke with think that the workers at The Foot Spa were being trafficked and lives at the facility.
Human trafficking is a major problem. KXXV reported in Dec. of 2020 that according to a study out of the University of Texas School of Social Work, there are approximately 313,000 victims of human trafficking at any given moment in the state of Texas alone with nearly 234,000 adult victims of labor trafficking any given time.
The National Human Trafficking Hotline's data says Texas was second in the country with the highest number of human trafficking cases in America in 2019 with 1,080 cases, 805 of those cases involved sex trafficking.
The I-35 corridor between Dallas and Houston is a main line for perpetrators as is interstate 1-10 between El Paso and Houston. The interstates that connect Dallas, San Antonio and Houston, the "Texas Triangle," is considers one of the most heavily trafficked regions in the U.S.
There is help for those seeking it by calling the National Human Trafficking Hotline at 888-373-7888 or a text message to HELP to BEFREE (233733) plus email at  help@humantraffickinghotline.org or chat online at National Human Trafficking Hotline.
10 Things You Can Thank Texas For
15 Iconic Retail Stores That Don't Exist Anymore (But We Totally Miss Shopping At)