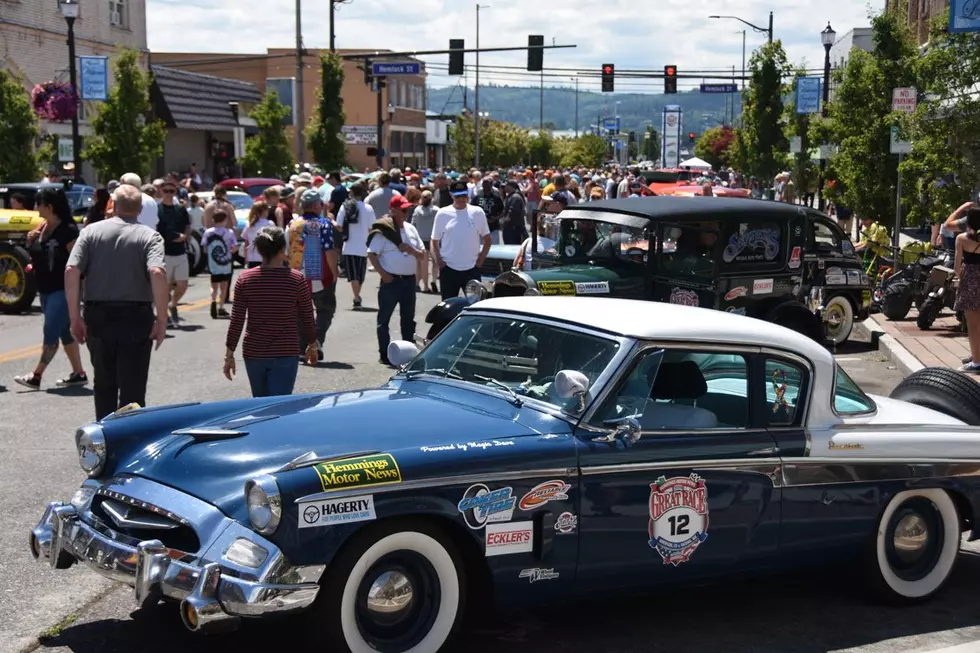 Great Race to Roll Through Temple's Santa Fe Plaza This Summer
Photo Courtesy of Kahn Media
If you love classic automobiles, you've got to make plans to be at Temple's Santa Fe Plaza on August 22nd when the Great Race makes a stop in town.
First, a little background info. The Great Race is an annual cross-country endurance race in which vintage and collectors cars model year 1974 and older compete for time, speed, and distance along highways and back roads. This year, it'll start in San Antonio and end in Greenville, South Carolina.
The race had been scheduled to begin June 20th, but like so many events was postponed in the wake of the COVID-19 pandemic. Now it's set to start at Alamo Plaza in San Antonio on Saturday, August 22. There'll be a Noon stop in San Marcos' Courthouse Square before the race and all the beautiful cars participating stop at Temple's Santa Fe Plaza at 4 PM.
Nathan Espinosa with Kahn Media tells us that among the awesome vintage vehicles on display will be:
A 1916 Hudson Super Six Series H
A 1934 Ford Indy Racer Bohnalite Special
A 1941 Packard 120 Coupe Convertible
A 1959 Volvo PV544
A 1969 Kaiser Jeep Wagoneer
Those are just a handful of the cars you'll be able to see, so don't miss it. This family friendly event will also feature music and vendors, so it'll be a great opportunity to get out with the family and enjoy downtown Temple in the beautiful (though obviously hot) Texas summer weather.
Whether you have a passion for vintage cars or just want to check out the spectacle, you'll definitely want to mark your calendar for August 22nd.
Check out details about the Great Race on their website, including a list of stops the racers will be making across the United States.
Check out the video below to get a preview of what you can expect to see.
KEEP READING: 10 classic board games that will take you way back