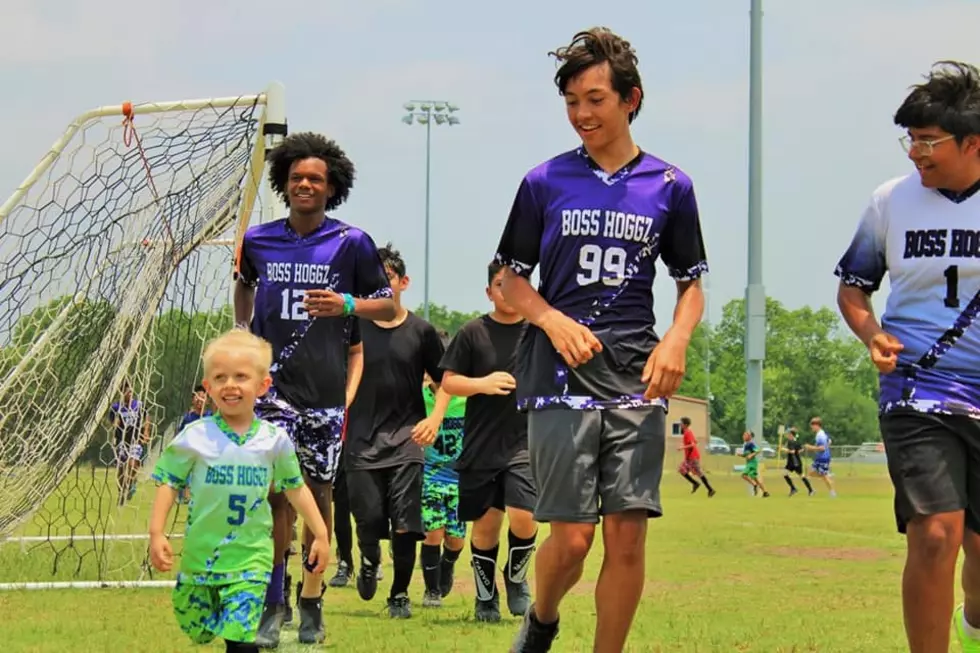 Kick It! Summer Soccer Fun Coming to Harker Heights, Texas
Courtesy of Cory Black
School is almost out in Central Texas. If you're anything like me you're trying to figure out what exactly can you do with your child this summer. Well, if you want them to be active and learn some valuable lessons about teamwork and self-discipline, there's a summer soccer program coming to Harker Heights, Texas that'll be perfect.
CENTRAL TEXAS, LET'S KEEP OUR KIDS ACTIVE THIS SUMMER WITH SPORTS
Of course, there will be plenty of vacation spots in Texas for you to take your family, plenty of events right here in Central Texas, and concerts, but what about keeping our children active this summer as well? Our kids being out there running around in the sunshine and not just slumping in front of the TV is definitely very important. We don't want the likes of Fortnight or tablets taking all of our children's attention this summer.
LET'S ENJOY THE SUMMER WITH SOME SPORTS IN CENTRAL TEXAS!
Coach Cory Black is the operator of the Boss Hogz, and is running his very own in-house Academy Soccer League for children born from 2013 to 2017.
Coach Black has always been a guy who is about his community and keeping our kids active and fit, and I think we can all appreciate it. The registration is open now and the cost is $180. Coach is conducting a six-week training program that allows the players to receive two days of training a week and 5 to 6 academy games.
The fees will include the purchase of uniforms as well.
You can sign your children up at killeenfcbosshoggz.com.
The program will be held at Summit Park in Harker Heights. We want our children to enjoy their summer, but we also wanna make sure that we keep them active so let's have some fun and keep these kids busy this summer in Central Texas!
This House on Tumbleweed Trail in Temple Looks Like Elves Live Inside
Let's Take a Tour of My Favorite House for Sale in Temple