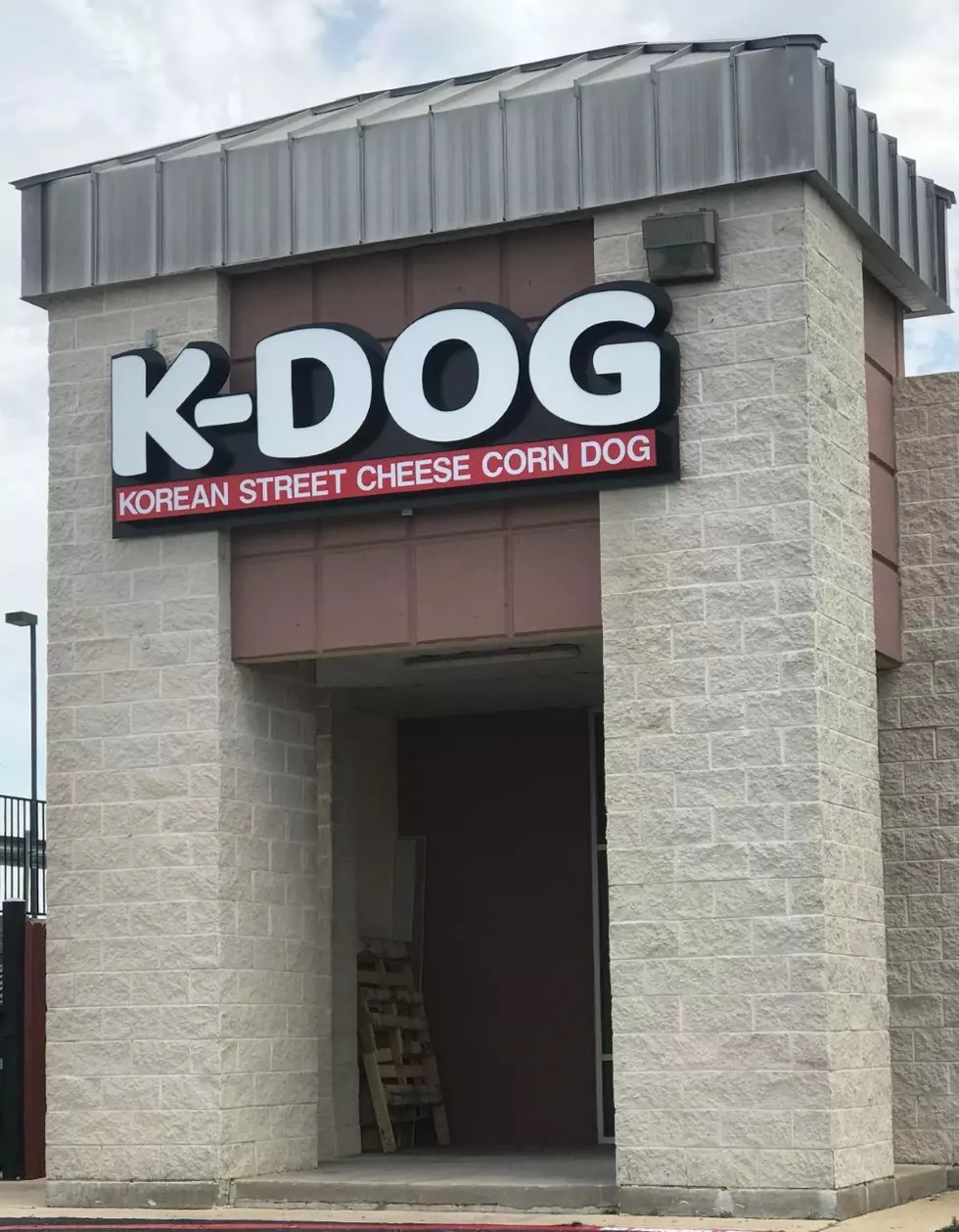 Yummy New Korean Street Food Restaurant Coming to Killeen, Texas
Courtesy of Herbert Sims
I hope Killeen, Texas is ready for one of the most delicious street food licenses you will ever taste.
K-Dog is coming to Killeen and I am so excited. I've been wanting one of these for years here in Central Texas, and I'm about to get my wish.
WHAT IS A K-DOG?
If you know anything about Asian street cuisine, you know a Korean corndog when you see one. Also known as corn sausages, K Dogs (or gamba hotdogs) are popular street foods in Korea that are so delicious! You're probably thinking to yourself, a corndog is just a corndog right? You are very wrong, my friend!
WHAT MAKES A K-DOG DIFFERENT FROM A CORN DOG?
K dogs are different from American corn dogs in one key (and absolutely delicious) way - they use Panko instead of cornmeal, and that gives the treat a uniquely crunchy bite each time! K dogs are usually made fresh with 100% beef sausage and breaded in that amazing dough. It is so filling and so delicious that it's going to satisfy your hunger needs immediately.
WHERE WILL K-DOG BE LOCATED?
K-Dog is currently under construction right on Stan Schlueter. We do not have a specific date as of yet, but I can promise you this, Central Texas - the moment we have a date, I will more than likely be the first in line!
If I may suggest one to try first, he potato corn dog will literally leave you speechless. I know it did the first time I tried it. We've been spoiled for great food in all sorts of new varieties here in Central Texas lately, and I'm thrilled about K-Dogs being added to the list.
Dream Eats: These Are 20 Restaurants We Really Want to Come to Killeen, Texas
PICS: Killeen's Food Truck Park Had a Great Turnout for Its Soft Opening
The good people of Killeen showed up to support the new food truck park - Killeen's International Cuisine Korner & Artisans Marketplace (aka Kick It) - featuring fantastic local food trucks and vendors. I had to check it out for myself, and of course I snapped plenty of pictures!
10 Junk Foods We Love
Here are my Top Ten Junk foods that we all love, Even though I try to eat healthier now I often crave these foods. Did your guilty pleasure make the list?